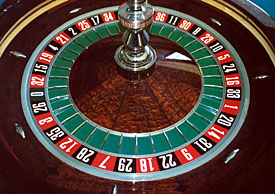 Before we begin, I'd like to say Happy Birthday to my mom. If it weren't for her, this post would be impossible.
The Cubs released a press statement documenting some roster moves yesterday:
MESA, AZ – The Chicago Cubs today sent six players to minor league camp, reducing their spring roster from 59 to 53 players.

Right-handed pitchers Alberto Cabrera and Trey McNutt, left-handed pitcher Brooks Raley and infielder Logan Watkins were optioned to Triple-A Iowa, while right-handed pitcher Robert Whitenack was optioned to Double-A Tennessee. Right-handed pitcher Nick Struck, a non-roster invitee, has been assigned to minor league camp.

Chicago's spring roster of 53 players consists of 25 pitchers (nine non-roster invitees), five catchers (two non-roster invitees), 13 infielders (five non-roster invitees) and 10 outfielders (three non-roster invitees).
The move leaves tons of guys to sort through so let's take a quick look. Players highlighted are roster locks as of this point.
A quick look at the pitchers and we see that we're basically down to 3 spots remaining, all of which are in the bullpen. Michael Bowden seems to have the inside track at the long man spot given the injuries to the rotation that have forced Villanueva out of that role. I'm not ready to mark him as a lock just yet, but it's looking good. Also looking good is Rafael Dolis, not because he's pitched well so far, but because he has experience. Looking at the rest of the list, it doesn't include a lot of experience. The last spot appears to be rule 5 guy, Hector Rondon's to lose. Reports out of camp are that he's looked good and could move into a setup role should Marmol be dealt.
This position, barring injury, is locked up. Clevenger appears to be the odd man out, because of the fact that he still has options and the others do not, despite the fact that I feel his ceiling is higher than that of Navarro. Castillo figures to be the opening day starter behind the plate and it's time for him to live up to the hype we've listened to the last few years. I'll be honest, and I don't know why this is, but when I see Castillo, I see Geo Soto and it makes my blood boil (sorry Liz). I don't like Castillo and I'd rather see Clevenger as my every day catcher. Navarro will back up and lend veteran experience.
This part of the roster scares the crap out of me. I look at the four players highlighted and that's our opening day infield unless Ian Stewart or Josh Vitters do something to change it. Stewart is about ready to return to action and has to show something or risk not even making this team. There is a good chance that the Cubs will buy out his contact for a quarter of the amount due and cut ties with Stewart. What scares me is the lack of middle infield depth. Baez and Villanueva will not make this team out of spring because of age and experience. That essentially means that Lillibridge will make this team as a non-roster invitee, which means a roster spot will need to be made for him. My fear with that is that he's not really a natural shortstop so that seams to be where Junior Lake comes in. If camp were to break right this minute, I'd say those two would be your backup infielders.
One spot left here, unless Soriano were to suddenly get the call from Brian Cashman to come home to New York. Soler, despite a great showing so far, is not making this team. Right now, the last roster spot appears to be down to Sappelt, Jackson, and another non-roster guy in Bogusevic. Because Jackson needs to play every day, you can figure he'll be optioned to AAA to start the season and wait for his chance. Then it comes down to if you want to open another roster spot for Bogusevic or go with Sappelt. Personally, I'd give the spot to Sappelt unless he absolutely wets the bed. I don't like burning two roster spots to add non-roster guys.
Like what you see here? Never miss new content. Follow Us: