All good news today. Matt Garza's MRI on his ribs revealed no significant damage, although they will have him rest a week before re-examining him. At this point, there's nothing that would indicate he shouldn't be ready when the season starts. At worst, it would push him off a presumed slot on Opening Day.
Baseball America revealed their top 100 prospects yesterday, and four Cubs made the list. The big three made it with Javier Baez at 16, Albert Almora at 33 and Jorge Soler at 34. That's about ten slots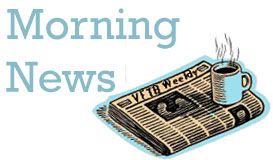 higher than most other publications have put the trio. Joining them is pitcher Arodys Vizcaino at 83.
The publication also listed ratings for the quartets' tools on the 20-80 scouting scale. For each of the prospects, their top tools are: (1) Baez's power and arm (65); (2) Almora's defense (75); Soler's power and arm (70); and Vizcaino's fastball and curveball (70).
More details have come out about Jesus Castillo and Erick Leal, the two young pitchers the Cubs received in return for Katie's crush, Tony Campana (good luck to Katie in Arizona, by the way). They both are projectable arms with at least one advanced secondary pitch, especially for 17 year olds. They're lottery tickets, but a lottery ticket is much better than organizational filler.
Last but not least, it's my wife's birthday today, so happy birthday to her!
Like what you see here? Never miss new content. Follow Us: