Northwestern University came to an agreement with the Cubs to play a whole host of sporting events at Wrigley Field over the next five years. Most noticeably, Northwestern will play a football game at Wrigley over each of the next five years. The first Northwestern athletic event at Wrigley under the contract will be a Northwestern baseball game on April 20. Despite being a proud Badger myself, as the son of two Northwestern alumni and the brother of another, they've always been my second favorite Big Ten team. I could only imagine that the ability to play at Wrigley Field wouldn't hurt either their football or baseball recruiting either.
Ryan Braun was on a list of people who owed money to Biogensis. For those of you who have been camping in the woods far, far away from civilization for the past week, Biogensis is the Miami "anti-aging" clinic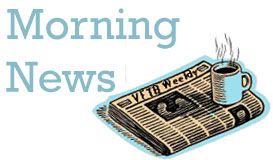 that has been at the center of the recent PED news, affectionately referred to as Balco West. However, Braun's name was not connected to any drugs. Instead, it appears that Biogenesis's head honcho, Tony Bosch, was hired to be a consulting witness in Braun's PED dispute last year.
At this point, it's too early to tell if Braun is telling the truth or not, so I'd just advise to not rush to judgment. If you want a good rundown of why Braun's story is plausible, FanGraphs's Wendy Thurm posted a good one on Wednesday.
Our fearless leader, Joe Aiello, made an appearance on ESPN Radio in Des Moines today. Give it a listen!
Like what you see here? Never miss new content. Follow Us: