Just a couple of weeks ago the Cubs added elite Japanese relief pitcher Kyuji Fujikawa to the team via a 2 year, $9.5 million free agent contract. The Cubs, however, were not done raiding the NPB for relief pitching help. This time the Cubs signed Chang-Yong Lim, 36, to a split contract, where the Major League component is $5 million. However, under a split contract, Lim is under a minor league contract unless the Cubs promote him. If they do promote Lim, then he gets the $5 million contract.
The good news about Lim, who is Korean, is that his pedigree as an NPB reliever is essentially equivalent to Fujikawa's. The bad news about Lim, and the reason why he settled for a minor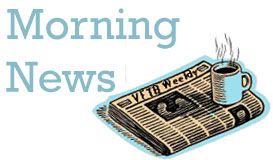 league deal, is that he's coming off his second Tommy John surgery. But by keeping it a split contract, the Cubs essentially take no risk on this move.
The biggest news in baseball this week, though, was the three team trade between the Reds, Indians and D-Backs.  For the big pieces that moved in the deal, the Reds received OF Shin-soo Choo from the Indians, the Indians received SP Trevor Bauer from the D-Backs and OF Drew Stubbs from the Reds, and the D-Backs received SS prospect Didi Gregorious from the Reds.
Choo is in his last year of arbitration, and the Reds have made clear they have no intent on re-signing him after this season. However, Choo will fix their biggest problem from 2012, which is that they were awful out of the leadoff spot. They'll give up a fair amount on defense switching from Stubs in center to Choo, but should more than make it up on the offensive side.
The Indians are the big winner in the trade to me, though. Stubbs is a complete upside play. He strikes out WAY too much, but he has speed, good raw power for the position and is a great defensive center fielder. But the big prize is Bauer, who is one of the top 10 prospects in baseball. He apparently has been difficult to get along with and needs to throw more strikes, but has top of the rotation potential.
I really don't get this trade from the D-Backs perspective, though. While a player that can be a defensive whiz at shortstop can be a value despite providing no offensive value, is it worth someone like Trevor Bauer? Based on reports, Bauer has some clear maturity issues, both on the mound and in the clubhouse. But that doesn't make him the equivalent of a fringe starter, even at a premium defensive position.
Like what you see here? Never miss new content. Follow Us: