Casey Coleman Designated For Assignment: When the Cubs signed right handed pitcher Scott Feldman to a one year deal on Tuesday, the one piece of the puzzle that had not been announced was who would be removed from the 40 man roster to make room for Feldman. The two most likely candidates were RHP Casey Coleman and 3B Ian Stewart. Today we found out that it was Coleman. Coleman gained favor near the end of 2010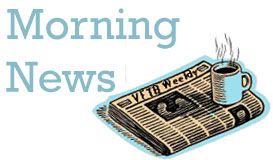 season, when he had a lucky stretch of several starts where he posted an ERA just over 4 despite walking nearly as many players as he struck out. He never found similar success again in the Majors, either as a starter or reliever. However, it's fairly unlikely that Coleman will be leaving the Cubs' system, as most doubt anyone else would be willing to pick up Coleman and give him a 40 man spot.
The curiosity with this is that the Cubs have to decide whether or not to tender Ian Stewart by the end of the day on Friday. While I doubt the Cubs are going to be willing to pay the $2.5 million or so Stewart would get in arbitration, this would indicate to me that the Cubs are at least talking to Stewart about bringing him back at a discounted rate. If that's the case, I'm sure there will be much gnashing of teeth across the internet.
Kyuji Fyujikawa News: For those of you who don't recall, Fyujikawa is the Japanese relief pitcher who is coming over as a true free agent this offseason, and the Cubs have been rumored to be pursuing him for a couple of weeks now. Fyujikawa has apparently indicated that his top choices are either the Angels or the Cubs. This is actually a pickup I'd be a little confused by, because Fyujikawa doesn't look like he is going to be a bargain. And I kind of doubt Fyujikawa is looking to go somewhere to be traded midseason. I'd rather have the Cubs put that money towards a solid center fielder this offseason, or another starting pitcher.
$500 Million Powerball: Someone (if not multiple people) is probably going to be a lot richer tomorrow. It is, unfortunately, unlikely to be any of us. With that said, I'll at least be glad the media blitz will end. Whenever a lotto gets so huge, the news seems to be inundated with the stories of people who won the lotto and then had their lives go to crud. Then again, if you didn't win the Powerball, you can always drown your sorrow and buy this new car.

Via: Scion Fr-S
Like what you see here? Never miss new content. Follow Us: