Cy Young Awards- The Cy Young Award winners were announced on Wednesday, with David Price winning in the AL and knuckleballer R.A. Dickey nabbing the award in the NL.  Both of these guys were very, very good pitchers this year, although I'd argue that both of the 2011 award winners, Justin Verlander and Clayton Kershaw, should have repeated. Sweet Spot guru David Schoenfield posted an excellent piece on ESPN.com regarding why Verlander should have won.
The short version is that Price beat Verlander because Price's win-loss record, which is not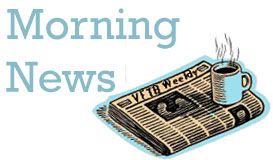 a strong indicator of how good a pitcher is or is not, was 20-5 while Verlander's record was 17-8. Verlander pitched 27 more innings and had the better strikeout and walk rates.  However, Price had an excellent season in his own right, so you can't spite him the award, although I can be annoyed that more attention was paid to win-loss record than statistics that are more indicative of success.
Dickey and Kershaw were in a similar situation. Dickey had a great season, Kershaw's was slightly better. But Dickey had the incredible narrative. A former fireballing top prospect, Dickey has found his greatest Major League success in his mid to late 30s as a knuckleballer. And this season Dickey put up previously unheard of strikeout rates by a knuckleballer.
Despite the fact that they would not have been my first choices, kudos to both Price and Dickey, who had great years on the mound
The Marlins Fire Sale- The Marlins have been heavily criticized in the past 24 hours, and I generally see why. First, Jeffrey Loria has a long history of cost cutting moves like these. Second, the Marlins have an even longer history of it. Third, Loria made promises to Miami that he would run the franchise differently upon receiving a sweetheart deal for public financing of the Marlins' new stadium, even by the standards of the sweet public financing deals most teams are getting for building new stadiums.
I do think, however, one element is left out of this story: the Marlins generally spent stupidly last offseason. Jose Reyes' deal could be a good one if he stays anywhere near healthy, but that's not a strong bet. And if his legs go, his value could fall through the floor. I like Buehrle and advocated the Cubs trying to sign him last offseason, but the Marlins significantly overpaid him. And the Heath Bell signing was just stupidity.
Let's say the Marlins hadn't traded anyone over the last 12 months. Let's say they still had Anibal Sanchez, Hanley Ramirez, Omar Infante and everyone they just traded away to Toronto. Where would you predict the Marlins would have finished in the NL East in 2013? My prediction would be fourth.
This isn't to say that the Marlins shouldn't be criticized. But, just as much as they should be criticized for the fire sale, they should be criticized for spending stupidly on a $100 million team that needed far too much to go right in 2012 to legitimately expect to compete.
Like what you see here? Never miss new content. Follow Us: