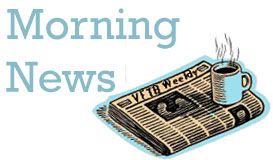 Anybody else get slapped around by the flu this week? Most of my extended family has had it at one point or another, and it's not pretty. I'll spare you the details–just know that if refusing to vomit was an Olympic sport, Michael Phelps would be the me of swimming. On with the news.
Let's start with what little Cubs news there is to report. Carrie Muskat tweeted yesterday that the team has been in contact with Ryan Dempster, setting off a lot of knee-jerk complaining online. Doug Padilla's story on the matter gives some more details, some quotes, and, you know, actual facts (I'm not a huge Muskat fan, on Twitter or otherwise). One of those facts, like it or not, is that, like Jed Hoyer says, Dempster does fit the Maholm mold they're aiming for, and it's entirely possible he could be back with the Cubs. I think it's unlikely, and I think Hoyer does too, or he wouldn't have said so much about it, but we'll have to wait and see what they do. Personally, I'm hoping they go in a different direction for pitching help–I think the Cubs just got the best season they're ever going to get out of Dempster, and I think he's better off looking for the kind of payday that's not waiting for him in Chicago on the Northside.
I haven't seen anything about it in any of the news posts this week, but the Cubs hired a new coordinator for minor league pitching. Derek Johnson had been the pitching coach at Vanderbilt, overseeing the college careers of David Price, Sonny Gray, and four other pitchers taken in the first round of the MLB Draft. I won't pretend to know anything about Johnson's pitching expertise, but consistently developing talent on the mound has been difficult for the Cubs since forever, so let's hope he's the right man for the job.
Finally, Dan Plesac may be interviewing for the Cubs' vacant booth job as TV commentator. I teased an article about the Cubs broadcast situation after Bob Brenly left for Arizona, but it's taking more time than I've had to give to it lately, so it's still forthcoming. Here's the short version: the Cubs aren't just hiring a new color commentator. With the TV contracts expiring in the near future, and the likelihood of creating a Cubs Network, the new guy in the booth–whoever he is–is poised to be key building block in a massive new broadcast entity. I'm a little disappointed it won't be Brenly, but holding out hope the Cubs can find a suitable replacement to build on.
Here's an interesting article from Jim Bowden about the Mets and some possible trade partners if they choose not to extend David Wright. No mention of the Cubs, likely because their prospect pool isn't as deep as other, more likely trade candidates. And at this point in the rebuild, going all in on a player like–even on as talented and suited to fill the needs of the team like Wright–simply isn't in the cards. A year or two from now, maybe it's a different story.
Norv Turner deployed his cockroach-like survival abilities again last night, avoiding rumors of his firing with a Chargers win over the division-rival Chiefs. Like most NFL fans, I've been expecting Turner's dismissal from San Diego for multiple seasons now. I honestly can't make sense of how he manages to hold onto his job, but it looks like his team managed to save him for at least another week. (Side note: Thursday Night Football all season long is not growing on me the way the league might have hoped. Maybe it's the poor quality of the games, but I keep forgetting about them until they're at least half over. And when they're fairly boring or lopsided–tonight was both–there's no reason to stay tied to it. So far, at least for me, it's falling far short of the MNF appointment viewing luster.)
Elsewhere in the NFL, the Steelers will have an unusual schedule for this Sunday's game against the Jets Giants. Since the hotel they planned to stay in is still without power after Frankenstorm Hurricane Sandy, they've been granted special permission from the league to fly into town Sunday morning and leave after the game. As the article points out, it's not an ideal situation for a team that's already struggling on the road this season.
Former Penn State President Graham Spanier was charged Thursday on counts of "perjury, obstruction, endangering the welfare of children, failure to properly report suspected abuse, and conspiracy." I'm not sure which of those charges they can make stick, or what kind of punishment he faces if convicted. But if they can prove he knew even a little of what was going on and did nothing about it, it's essentially as if he delivered those boys to Sandusky himself. And in that case, it would be difficult for me to think of a punishment too severe.
I realize for some of you, this next story doesn't matter in the least. For others, though, it's all they've been talking about for the last few days. I'll try to be brief. George Lucas sold Lucasfilm Ltd. to Disney earlier this week. The sale includes the Star Wars and Indiana Jones franchises, along with the visual effects wizards at Industrial Light and Magic, Skywalker Sound, and video game developer LucasArts. In the midst of their press release, Disney also announced plans for a new trilogy of Star Wars movies, beginning in 2015. Since the news broke Tuesday, the web has been flooded with educated guesses about what other fruit this deal might bear for fans. Several of the writers over at Grantland weighed in as well (just remember they don't have the same language standards we have here at VFTB). From where I sit, this deal is a good thing for fans. Lucas has been worshiping at the altar of his own imagination for too long, and has forgotten what made his initial work so special and meaningful to generations of devoted fans. On Monday, nobody thought we'd ever see another worthwhile Star Wars movie. Today we have that hope, and much more. Don't think that an entire Star Wars theme park is beyond the scope of Disney's plans here. You don't pay more than $4 billion if you don't have big things in mind. No one can say yet how big–just know that if I'm not riding an animatronic Tauntaun somewhere in the central Florida swamplands within the next five years, I'm going to be sorely disappointed.
And since we've wandered into a fairly nerdy place now, I'll leave you with this video. It's the new Hobbit/Lord of the Rings-themed pre-flight safety instruction video for New Zealand Air, and as pre-flight safety videos go, it's spectacular.
Like what you see here? Never miss new content. Follow Us: