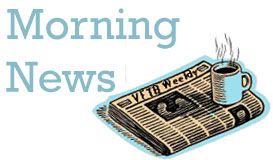 The first big(gish) move of the offseason that involved players changing teams happened yesterday, with the Angels sending starting pitcher Ervin Santana to the Royals. This was a complete salary dump for the Angels, as Santana was either due for a $13 million option or a $1 million buyout at midnight Eastern time on Wednesday. The Angels received nothing in return aside from a 27 year old career minor league relief pitcher, so it was a chance to avoid the $1 million buyout, and potentially keep Santana away from the Rangers or A's.
The Angels are facing a similar deadline with Dan Haren in just a few days, who is either due a $15.5 million option or a $3.5 million buyout at midnight on Friday. While Haren has a higher ceiling than Santana, the Angels got nothing meaningful whatsoever for Santana. And the Cubs are in a financial position to take Haren. Whether Haren reaches free agency through the buyout or could only be acquired via trade, he is someone I would like to see the Cubs explore on a short term, rebuild his value deal. If he returns to pre-2012 form, he would arguably be both the best pitcher on the Cubs next season and someone who could bring in a major haul of young Major Leaguers or prospects in a mid-season trade.
The NBA Season Started on Tuesday. I'm giving my first shot at fantasy basketball, which my guess is will end in utter embarrassment for me, but a fun embarrassment.
As far as my fandom is concerned, the Bulls have a slim but meaningful lead over the Kings. I'm curious to see how the Bulls' plan with Derrick Rose will work. They're trying to hold together most of the band that they planned to go to last year's playoffs with, although with a different bench mob. I kind of would have rather seen the Bulls trade everyone with value aside Joakim Noah, who I think is in the level just below the few really elite centers in the NBA, be awful this year, have Rose sit out the whole season to get fully healthy, and then rebuild around Rose, Noah and a top draft pick heading into 2013-2014.
With that said, it would have made for a Bulls season that was nearly as painful as the past Cubs' season, and the Bulls should still be good enough to make the playoffs this season as is. And they could be dangerous in the playoffs is D-Rose is anywhere near 100% by the time the postseason roles around.
Like what you see here? Never miss new content. Follow Us: