With my return to non-minor league topical posting, I actually spent quite a bit of time considering what I wanted to write about today. At first, I thought I might write about what free agents I thought the Cubs should pick up, but then thought that would be a better post when we get closer to free agency. Next, I thought about a post regarding why the Cubs should keep Alfonso Soriano, but thought that would be better to put in my back pocket until after we see what the Cubs do to start their offseason from a personnel standpoint? And then I thought maybe I should write about what I think the master plan Theo and Jed for the Cubs is. But that would honestly be too obvious, as I don't think they've made any mystery of that.
However, one clear part of the plan for the first couple off seasons under current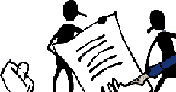 management is to entirely avoid big name free agents. Last year, the Cubs' biggest free agent pickups were Paul Maholm and David DeJesus. And, by all accounts, the Cubs will not be involved in the big name free agents this season, so for those of you hoping to see Josh Hamilton or Zack Greinke in Cubby blue, you're likely to be disappointed.
The general viewpoint among most insiders is that a team should avoid the big name free agent until they are poised to compete for the postseason. But look at the $100 million plus contracts that have been signed. How many of those contracts worked out?
And think of Theo Epstein's history with big time free agent contracts. Carl Crawford was a disaster. John Lackey was a disaster who also was involved in the largest controversy involving fried chicken in United States history.
The big name free agent is problematic for several reasons. First, players who reach free agency are almost always flawed in one way or another. This year's top free agent position player, Josh Hamilton, has a long history of injury issues and personal demons, not to mention the fact that he will turn 32 shortly after next season starts. A lot of big market teams are concerned that Zack Greinke, the best free agent pitcher, would struggle with his mental health issues in a higher pressure environment like New York, Boston or Chicago. Even Albert Pujols, the best player of the last decade, had a big red flag in the combination of his age and contractual demands when he hit free agency a year ago. The players that lack red flags simply don't reach free agency… until they are old enough that their age becomes that red flag.
This past year, the best free agent acquisitions were Aramis Ramirez, Carlos Beltran and Josh Willingham. The Brewers signed Ramirez $36 million over 3 years. He put up a .300/.360/.540 line to go along 27 home runs. His .900 OPS was 40 points higher than Albert Pujols' this season. The Cardinals signed Carlos Beltran for $26 million over 2 years. He hit .269/.346/.495 while playing a respectable right field. Josh Willingham batted .260/.366/.524 in the first year of a 3 year, $21 million deal.  The combined money in those three deals is less than 1/3 of the Albert Pujols contract.
Big name free agents might just not be worth the risk. Ever. Especially when you can often get players who will put up similar numbers but require not only a commitment of a lot fewer years, but also a lot fewer dollars per year.
This is not to say that I think the Cubs should never attempt to obtain a superstar. But I think the path to do that is the trade market. And if you look where Theo Epstein had the most success in Boston, it was in the trade market. You can attain younger players who are not only cheaper, but have more of their primes ahead of them than free agents, who already have at least six seasons of service time, do.
Also, Ronnie Woo Woo was on my train home tonight. In his Cubs' uniform and a Bears helmet. Just thought I'd close with that.
Like what you see here? Never miss new content. Follow Us: