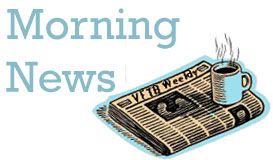 As I write this, I'm watching the San Fransisco 49ers seal a 13-6 victory over the Seattle Seahawks. I'm not terribly interested in the game, but it's distracting me from the thrashing that the Giants are receiving from the Cardinals right now. The seemingly imminent win will give St. Louis a commanding 3-1 lead in the NLCS, nearly guaranteeing a return trip to the World Series. The less said about this, the better. Just know that the prospect of back-to-back miracle seasons for the Cardinals is keeping me up at night.
Whoever wins the NLCS will move on to face the Detroit Tigers, who completed a dominating sweep of the New York Yankees earlier on today (Thursday). Remarkably, the Yankees never led in any of the four games, making it their worst playoff showing in fifty years. Tigers' starter Max Sherzer actually took a no-hitter into the sixth inning, dominating the Yankee lineup that has lacked its usual pop throughout the postseason. Despite Detroit's overwhelming performance, the main storyline was the situation with Alex Rodriguez, who was repeatedly benched and pinch-hit for throughout the playoffs. Some people think his career in New York is over–in fact there's already a rumor that the Marlins might be a trade partner.
I believe the daytime talk show hen party The View is one of the worst things on TV. That millions of people tune in to watch this collection of uninformed windbags yap every day is deeply disturbing. "How uninformed?" you ask. Well, today Whoopi Goldberg attempted to pin down Anne Romney on a question/accusation about military support based on the incorrect assumption that Mormons were forbidden from military service. Perhaps not the biggest gaffe in the world–or even on the show that day, for all I know–but it's depressing that this inane gabfest has become a must-visit destination and a (dry heave) trusted news outlet.
In other election news, Bill Clinton is perfecting his Joe Biden imitation. Not a particularly helpful soundbite there, Bill.
Also, don't take the bus in Baltimore.
There's no way to avoid it any longer–the Cardinals held on to win 8-3 over the Giants. Now if you'll excuse me, I'm going to go shout at strangers and set something on fire.
Like what you see here? Never miss new content. Follow Us: