In the midst of a 101 loss season and the most concerted long term rebuilding effort in Cubs' history, I think a lot of fans were expecting an interesting offseason. Theo Esptein, Jed Hoyer and crew have worked to remove hangers on from the Jim Hendry era that they no longer think fit in the organization. And while the Cubs are unlikely to be major players for top free agents like Zack Greinke and Josh Hamilton (nor should they be), they are expected to be involved with second tier free agents and on the trade market.
But I don't think many fans expected a change in the television booth coming into the next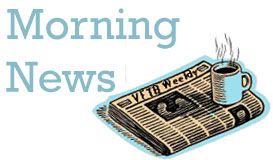 season. While I know some Cub fans don't love Len Kasper, I think that's largely a result of missing the era of Jack Brickhouses, Harry Caray's and Jack Bucks, where guys weren't professionally trained to be impartial. Vin Scully was given his job as the main play by play guy for the Dodgers at age 22. That just isn't happening these days.
But Kasper isn't going anywhere, so that's enough about him.  The same is not true about Bob Brenly, unfortunately. While the rumors of Bob Brenly potentially managing the Cubs that popped prior to both of the last two years made me cringe a bit due to Brenly's history as an extreme fan of the sacrifice bunt while managing the Diamondbacks, he was both a very strong television personality and someone who showed a willingness to both learn new statistics and be a proponent of technology. He will be hard to replace in the booth.
But he will need to be replaced. Joe listed six possibilities on Facebook: Dan Plesac, Mark Grace, Rick Sutcliffe, Dave Campbell, Todd Hollandsworth and Kerry Wood.  Plesac would be my top choice of those six. I thought Plesac was excellent when he was doing the pre- and post-game shows on CSN, although I've been less impressed with him on MLB Network where the shows seem strongly split on either completely being about sabermetrics or ignoring them entirely. I'm not sure Sutcliffe or Campbell would be looking for a job that would put them on the road that much, I'm concerned about Grace's personal issues, Hollandsworth I'm only so-so on, and I don't know if Wood would be interested or have the presence to hold the spot down.
I'd also be curious if Steve Stone could be poached back away from the White Sox. While I know his divorce from the Cubs was ugly, that was with a completely different group. And at some point he has to get tired of trying to make sense of Hawk Harrelson's ramblings.
The Weather Messes With the Playoffs
After a several hour rain delay, as I write this the Cardinals are up 3-1 late in Game 3 of the NLCS, but the rain led to Game 4 of the ALCS being delayed to Thursday. By the way, if the Cardinals win the pennant this year, I'm going to officially be convinced that the entire city of St. Louis made a deal with some demon or another to make this happen.
Like what you see here? Never miss new content. Follow Us: