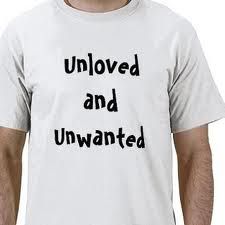 Three months ago, I walked into my boss' (now, former-boss') office in Philadelphia and told him that I had accepted a position with another company and was resigning. He looked at me, shook my hand and asked why I was leaving. I loved my job, worked for a great company, and had the pleasure of working with some of the top people in my industry. However, for a myriad of reasons, including family matters, it was time for me to go. Upon hearing my explanation, he didn't stand in my way, didn't push me to stay…he knew I didn't want to be there anymore and he let me go. Fighting for someone who doesn't want to be there isn't worth it, they just end up being unhappy and leaving down the road…often under even worse circumstances.
More recently in Philadelphia, at the same arena that I worked at, a situation similar to mine (plus hundreds of millions of dollars) played out with much different results. For those who don't follow hockey (which I would bet is most of you), the Philadelphia Flyers signed Nashville Predators defenseman Shea Weber (a restricted free agent, but aren't we all…) to a huge offer sheet. Weber indicated to anyone that would listen that he no longer wanted to be in Nashville and desired strongly to be in Philadelphia, even if the Predators matched the offer and leveled the playing field.
So what did Nashville do? They, of course, matched the offer and retained their best player…their best player who clearly no longer wanted to be there. The Predators were the unwanted, but thanks to the collective bargaining agreement, they had the leverage and could force an unhappy employee to stay under their control. This is probably a smart move in the short term, but how does it play out down the road? Will Weber simply set his personal desires aside for the next 14 years? My guess is no. The unwanted rarely come out victorious.
Take a trip south on I-95 from Philadelphia and eventually you'll end up in (or near, at least) Orlando. If you're on Twitter, or watch SportsCenter, or are mildly interested in sports, you know what has been going on with Dwight Howard for the past year. The Magic are the unwanted, but they control the situation. Rather than cut the unhappy party loose, they've overplayed their perceived trump card (control over contract and trade price) and are in the process of potentially devastating their franchise for years. All of this was done in the name of keeping someone who doesn't want to be there. The unwanted lose again.
Here in Cubs-fandom, we've watched this play out from the opposite side for the past few days. The Cubs have made it clear to Ryan Dempster that they no longer want him. They've had conversations with him, and tried to make the split amicable, but in the end he holds the chips. He has collectively bargained rights that allow him to block the team that doesn't want him from sending him somewhere he's not sure he wants to be.
Quite honestly, I don't blame him a bit (nor do I blame the Predators or Magic for their positions). Being the jilted lover is hard, and it takes time to get over being cast aside, but what is it that Dempster gets from failing to accept the fate that comes along with being a part of the unwanted? Two more months playing for a bad team? A transformation from beloved fan-favorite to scourge of the fanbase? The unwanted never win, even when they're in control. We'll miss you Demp, but the sooner you recognize this point, the sooner we can all move on. Yourself included.
Like what you see here? Never miss new content. Follow Us: