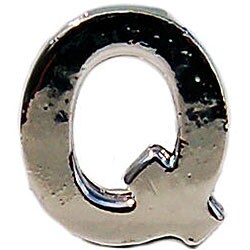 I have to be honest, until August I didn't really notice Mike Quade.  I mean, I knew he was our Third Base coach but outside of that……nothing.
However, after watching him manage the final quarter of the season on the northside, I count myself a fan.  That's right, I am starting the "Q" club! Charter member!
I know, I know, the prodigal son (AKA Ryne Sandberg) got left out in the cold by his beloved Cubbies.  Brushed aside for a guy who never took a swing in the majors.  You know what? Boohoo!
Oh and Girardi? Please, he is busy winning championships with the Yankees.  By the time he figures to manage for the Cubs it will be to cap off his farewell tour.
Ryno felt he served his time and did his minor league chores at the Cubs beckoning.  Back in '07 he wanted the job that would eventually go to Lou Piniella.  They told him he needed more seasoning and to come back when he got it.  So, after four years of managing minor league ball came the expectation of reward.  The reward went to another guy.
What does it take to manage?
Ryne's career  spanned 16 years, all but a small sliver of games  with the Chicago Cubs,  and to this day nobody has matched his play in a Cub uniform at the second base position.  With his number flying on a foul pole and his name etched into the holiest of baseball holy,  he has been granted a permanent home in the hearts of Cub fans.
But the question still remains to be answered, can he manage at the big league level?
It seems many Cub fans feel this is but a minor obstacle or none at all en route to a sure World Series.  With all the accolades over his playing career and the wonderful, yet relatively short, minor league managing career the Cubs must be insane for not tapping him as the next manager? right?
Wrong.
Managing is different then playing folks!  The history of great baseball managers is littered with short and lackluster playing careers.  I will give you three off the top of my head…..Sparky, Tommy, and Billy…..As in Anderson, Lasorda, and Martin.   We know them so well their first names carry cache throughout baseball, but not because of the playing days.
Now yes, Ryno did a wonderful job in his four years in the minors.  However, managing the minors is not quite the same as managing the majors.  First of all, the players in the minors just want to make everybody happy.  They want to get to the show!  What happens when they get there? They make money and low and behold they lose that charming desire to please, at least some of them.  This is where it takes a special person to manage.  In the minors, a player can still learn a thing or two, in the majors they better know it.  In the Minors a manager does a lot of coaching.  In the Bigs a manager actually manages.  The orchestration of egos, checkbooks, attitudes and desire actually mean more then teaching the subtle nuances of fielding or hitting.
But why? There must be a good reason?
Okay , you want a reason?  Here's one……Quade has earned it.  If Sandberg did everything the Cubs have asked then Quade has done everything the Cubs and baseball have asked three times over.  Quade managed minor league ball for almost 20 years!!!!  10 different teams over that span and most recently three years as a coach in the majors for your Chicago Cubs.  Not too mention he cleaned up one of the most ramshackle bunch of misfits down the stretch of a season that meant nothing!
A lot of people will say, " Don't be fooled by that late season stretch run"……….well guess what, if it is so easy, then how come every team doesn't thrive in the last month or so of the season?
I will give you another reason……the players play for Mike Quade.  They like and respect his managing style and it produces results as we saw down that final 40 games of 2010.    I mean seriously, they could have lost all those games.
Just because he didn't play at the top level does that mean he doesn't know baseball or the players who play it?
Give the guy a chance……
I say as Cub fans we give the guy his chance.  What if he is the chosen one? What if he is successful? Will anybody care whether it is Mike Quade or Ryne Sandberg managing this team if they have "World Series Champs" next to their name?
There will be some people who will care at all costs that Ryno is not the Cubs manager.  These are people who are caught up in the fantasy of watching Ryno, once again in a Cub uniform, trotting out onto the field.  Only this time, it won't be to field his position at second base.  This is your garden variety Cub fan at it's finest, screw what is good for the team it will just be cool to have Ryno out there.
I know a perfect place for Ryne, on the bench next to Quade as a bench coach…..learning all over again at the major league level.  Only this time he is learning to manage well paid men and not desperate kids.
In the meantime, lets give Mike the chance he has waited for, let's give him the same chance somebody gave Sparky, Tommy, and Billy.
Like what you see here? Never miss new content. Follow Us: