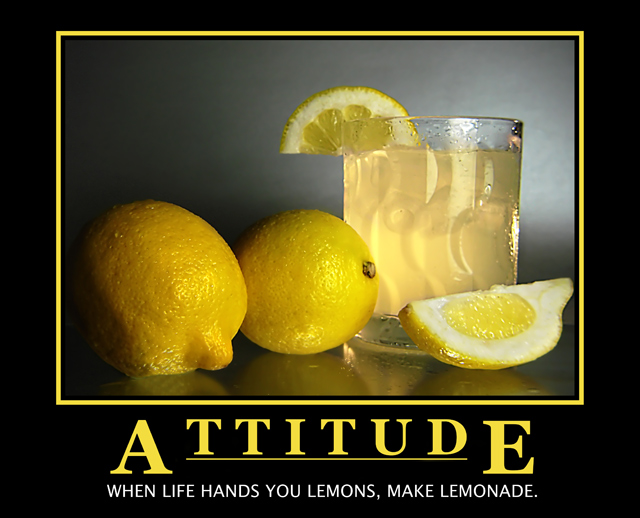 Another road game, another loss. To borrow a phrase, tonight's contest felt like "déjà vu all over again." I can't decide what was more irritating: Tyler Colvin's lumberjack approach at the plate, Tom Gorzelanny's Jaime Navarro impression, or the Carlos Gonzalez show. I could go on and on about Saturday's misstep, but there are powerful forces at work in my life!
Recently, someone told me that I'm too negative when it comes to the Cubs. At first I considered clubbing this person with my Brian Dayett bobblehead. Instead, I decided to take the warm and fuzzy high road.  With that in mind, I hope you enjoy my "glass is half full" look at the Northsiders.
BRUTAL YOUTH—This just in…The Cubs aren't exactly known for developing young players. The list of flame-out prospects is embarrassingly long: Ty Griffin, Lance Dickson, Mike Harkey, Gary Scott, Kevin Orie, Jerome Walton, Corey Patterson, and Brooks Kieschnick to name a few. However, 2010 has given us Starlin Castro, a fabulous talent who looks like a can't-miss star. Sure he could be another Shawon Dunston, but at age 20, he might be the next Hanley Ramirez. The future looks bright indeed.
EFFECTIVELY WILD—Admit it, you're addicted to the feeling you get when Carlos Marmol enters a game. There is something intoxicating about a relief pitcher who could strike out the side on nine pitches or walk five straight hitters. Fortunately for the Cubs, Marmol has been more consistent in 2010, punching out an astonishing 16.9 batters per nine innings. His walk total is still too high, but you can't argue with the results.
LESS IS MORE—You mean it's hard to be good at baseball when you're 25 pounds overweight? Really? Thankfully, Geovany Soto saw the light and hit the treadmill this off season. The thinner version is having a solid campaign and looks like a building block for next year and beyond. Remember Geo, carrot sticks=good, Oreo cookies=bad.
THREE OF A KIND—You don't have to be Lt. Columbo to see that production over three straight years is a trend. I'm happy to say that I was dead wrong about Ryan Dempster. When the Cubs made him a starting pitcher in 2008, I couldn't have been more shocked. How could a bad reliever possibly succeed as a starter? If you can't retire three hitters, you certainly won't be able to retire 20 or more. Well, three seasons later and Dempster is rock solid (don't let his 8-8 record fool you). We should expect continued success, as he is only 33 years old.
You see, even with tonight's 6-5 defeat, it's not all doom and gloom in Wrigleyville. The next Cubs skipper will have some nice pieces to work with. Let's just hope it's not Bobby Valentine or Bob Brenly calling the shots.  Was that happy enough for you?
Like what you see here? Never miss new content. Follow Us: