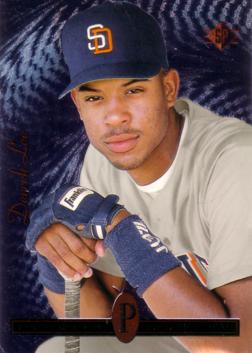 What They Said Before the Season:
Ron Shandler – "It took another half-season for power to return; luckily high 1H h% propped up his value while we waited. 2H surge (and 7 HR/164 PX Sept.) gives hope for still more power recovery. Return to 40 HR level not out of the question"
My Pre-Season Thoughts – After injury cut 2006 short for Lee, many expected him to return to his 2005 numbers and become a poor man's Albert Pujols for the Cubs. While Lee continued to hit for average and get on base at a great clip, he saw his homerun production decrease from 46 in 2005 to just 22 in 2007. Lee will continue to play a gold glove first base and be an on base machine. The big question is if the power stroke will return. Look for Lee to improve on the 22 long balls but not hit more than 30 this season. (Editor's Note: I think I did pretty well with that comment from the beginning of the season)
Projections vs. Actual
Ron Shandler was pretty solid here, except for the prediction for Lee to return to being a power threat.
The Double Play Breakdown
We had a question yesterday about who was on base during Lee's double plays. I decided to take a look and break it down for you. Here are the results.
Ryan Theriot – 16 times
Kosuke Fukudome – 3 times
Alfonso Soriano – 2 times
Mike Fontenot – 2 times
Mark DeRosa – 1 time
Eric Patterson – 1 time
Reed Johnson – 1 time
What I take from that is a few things. First, Ryan Theriot clearly did his job by getting on base in front of the heart of the order. Secondly, the same doesn't appear to be true for our leadoff hitter, Soriano. As the leadoff hitter, shouldn't he have been the one doubled off by Lee more than twice, especially more than Fukudome.
Questions for Discussion
Would you be open to the Cubs trading Derrek Lee if it meant Micah Hoffpauir would become the starting first baseman next year?
Will we ever see Lee hit more than 25 homeruns in a season again?
If you were an opposing GM, would Derrek Lee interest you and how much would you give to get him?
Like what you see here? Never miss new content. Follow Us: