I was thinking about something the other day on my way home from work. I was thinking back to the WGN game against the White Sox. It has been the only time so far that I've been able to see the Cubs play so far this spring. As I was watching them on that lazy Sunday afternoon, in between sporadic naps, I noticed a guy with a curious name that I was unfamiliar with. Micah Hoffpauir, caught my eye mainly because of his strange named that reminded me a little of a name you might see in a Harry Potter novel. Obviously, he's not going to make the team, but it did lead me to question at what point other guys, who will someday make the team, begin to get consideration for making the opening day roster. Here are a few I am curious about.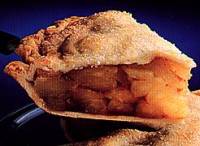 Felix Pie – Obviously he has been on Cub fans radars for a long time, yet they still pronounce his name wrong. Just to clarify, it's pronounced pee as in urine and then the letter a. Pee A, not Pie as is in warm apple with ice cream, though that does sound nice right about now. Maybe a nice glass of milk on the side to go with it. Moving back on topic, Felix is playing pretty well this spring, hitting .321 with a .367 on base %. The casual fan would say "bring him up, he's ready!" However, another number caught my eye and led me to believe that maybe he isn't doing quite as well as we think he is. Granted, the sample of at bats is small, but Pie also has a slugging % identical to his batting average. The only way I know for that to happen is if he has absolutely no extra base hits. I took a look and sure enough, I was right. He has 9 hits, all of them singles. Slap on two walks and you've got your on base % inflated slightly. So, while he's not ready just yet, what does he need to do to prove to us that he is in fact ready for a Major League roster spot?
Ryan Theriot – This guy, without a doubt, is our David Eckstein. I've always wanted my very own scrappy player to cuddle and love. Every other team seems to have one, so why don't we? I want a scrappy player and Theriot can be our guy. This spring, after hitting well last year, he is leading the team in at bats with 29. In that time, he has hit .379 / .455 / .517. By comparison, DeRosa doesn't seem to be doing as well, and hasn't gotten as many at bats. Could Uncle Lou be changing his mind on the role he has for Theriot? I hope so, because desperately want a scrapster in the starting lineup to go with my warm apple pie and milk. Help me out, Uncle Lou.
---
On a side note, if you are looking for bracket assistance this year to win your office pool, might I suggest Rotorob.com
It's a fantasy sports oriented site. They have lots of good team previews and things of that nature. Here is the link for the category. Refresh it everyday and it should be updated with new information.
Like what you see here? Never miss new content. Follow Us: