A Look at Potential Free Agent Pitching Acquisitions
Written by Sean Powell, Posted in General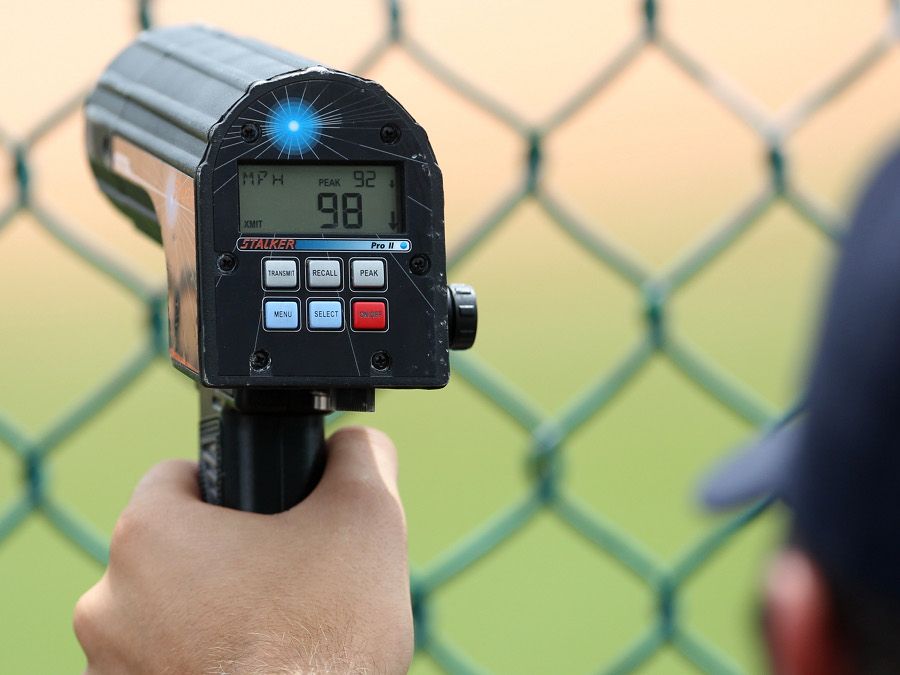 Hello Friends. It's been a minute. I write to you from sunny Denton, Texas, where it is a refreshing 102 degrees.
We all know about the impending rise of the Cubs' positional super-prospects, with Baez, Bryant, and Soler waiting in AAA and Russell and Almora right behind them in AA. Add in Kyle Schwarber, who looks like a fast riser, Alcantara already playing full-time on the big league club, and Castro and Rizzo playing at an all-star level, and the Cubs offensive future looks bright indeed.
So how about the starting rotation? Although the Cubs do have some interesting pitching prospects, they are either 4/5 types (e.g., Kyle Hendricks, Dallas Beeler) or a few years away from the big leagues (Jen-Ho Tseng, Pierce Johnson, this year's draftees like Dylan Cease), and there doesn't seem to be a sure "ace" in the making among the group. Well, I still think the Cubs are well-positioned to build a solid rotation over the next few years. First, they have built the most highly-regarded farm system in baseball by stocking up on elite positional talent, so they have the pieces to trade for pitching when appropriate. Second, they have cleared salary off the MLB squad, so they should have the money available to pursue free agent pitching (they should also have increased revenue from the Wrigley renovations, but that's another article).
When done in the right way, I think acquiring pitching through free agency and through trades is a lower-risk proposition than spending first-round draft picks on pitching. We've seen this philosophy played-out in the Cubs approach to drafting over the last few years. Select a high-ceiling/high-floor positional player with the first round pick, and then attack pitching through volume with the remaining picks. Why do I think this strategy is the right way to go? Simply put, pitchers are a huge risk. Pitchers can break down at any time. Just look at the rash of Tommy John surgeries this year, not to mention the failed signing of first overall pick Brady Aiken, whose MRI results scared the Astros (and he didn't even have any injury yet!). By choosing safer positional players with early picks (Bryant, Almora, and Schwarber look like really smart picks so far), you reduce the risk of drafting a player who is a higher injury (and thus, bust) risk and you replace that risk with a lower risk: pursuing a pitcher with a track-record of success through trade or free agency. I didn't really get what this FO was doing when they selected Kris Bryant over Jonathan Gray last year, but that just shows you what I know – he's now the #1 prospect in all of baseball.
With that in mind, I thought I'd take a look at a few pitchers who will become free agents after this season. Remember, just because a pitcher has done well in the past and is on the market doesn't mean it's always a good idea to throw the bank at them. You want to pay for what a pitcher will do in the future, not what they've done in the past, and it's a rare event when a big, long-term contract given to an older-than-30 pitcher works out.
John Lester
Career Stats: 3.65 ERA, 3.61 FIP, 120 ERA+, 2.61 SO/BB
2014 States: 2.50 ERA, 2.60 FIP, 157 ERA+, 4.58 SO/BB
Lester is having a fantastic year, and he has a relationship with Theo Epstein from his time with the Red Sox. There seems to be mutual respect there. Lester seems like a no-brainer, but he is 30, and is certain to begin a decline over the next few years. What would be a reasonable contract for him? We offered Shark 5 years and 85 million, and it seems like Lester would command more than that on the open market. Are we going to be competitive enough in the next 2 years or so to make paying him big money in is age 33, 34, and 35 seasons worth it? I guess it depends on how much you think the team will improve with the additions of Baez, Bryant, and Soler next year. Even though these guys are awesome propects, they will be rookies. I wouldn't hate it if the Cubs signed Lester, I just don't want to regret years 4, 5, 6 of his contract if we can't put it together in the first 3.
Max Scherzer
Career Stats: 3.64 ERA, 3.46 FIP, 116 ERA+, 3.36 SO/BB
2014 Stats: 3.37 ERA, 3.06 FIP, 1.21 ERA+, 4.03 SO/BB
Scherzer, the 2013 AL Cy Young Award winner, has always been solid, but he's really come on the last two years. He has everything you want in a front-line starter, but he will turn 30 next season. I think I'd like Scherzer over Lester if they could be had for the same contract, but I think Scherzer is going to cost a king's ransom on the open market. The fact that Scott Boras is his agent doesn't help.
Justin Masterson
Career Stats: 4.16 ERA, 3.83 FIP, 96 ERA+, 2.03 SO/BB
2014 Stats: 5.51 ERA, 4.09 FIP, 68 ERA+, 1.66 SO/BB
Masterson, an all-star in 2013 (although he had a better year in 2011), is having a down year. However, this may be an opportunity for the Cubs to sign him to a shorter, "prove yourself" deal. If the Cubs could get Masterson on a 2-year deal, I wouldn't hesitate to strike. If he can revert back to his 2011-2013 self, you have something, either as a piece of a competitive rotation or a trade chip. If not, you're not saddled with a long-term albatross. I like the potential for a bargain here. Masterson will turn 30 in March.
You can see the theme here: It's become very difficult to find front-line starters on the free agent market younger than 30. That's why I was so enthusiastic about trying to sign Tanaka, since he was 25 and only cost money (and those type of pitchers just don't make it to market these days). Tanaka is another illustration of just how risky signing pitcher to big contracts is – even if he was young and had a track record of durability.
There are a few other names on the market, like James Shields (he's 32) and Brandon McCarthy (31) that could be interesting targets for shorter deals. It will also be interesting to see if the FO goes for any more of those one-year flip candidates again, since they've been so successful with those in the past (Scott Feldman, Jason Hammel, etc…). At some point, though, the team will have to stop flipping and start accumulating long-term pitching assets.
Until next time, have a great weekend.