Enemy Territory: Why My Visit to Busch Stadium Was So Disappointing
Written by Sean Powell, Posted in General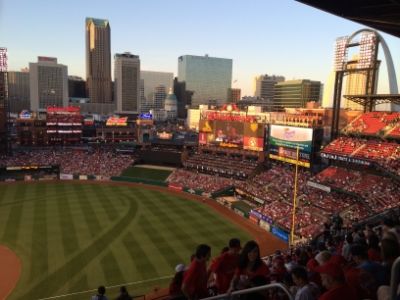 I was in St. Louis last weekend for a conference, and it just so happened that the Cubs were in town for a series against the Cardinals. I got to attend the games on Friday night and Saturday afternoon. I won't recap the games here, since that's been done elsewhere (although, obviously, Friday night was AWESOME and Saturday sucked). I would, however, like to share my experiences as a Cubs fan in Cardinal land – and why it was so disappointing.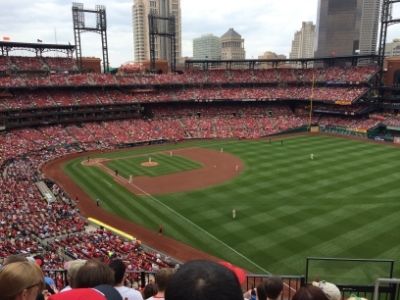 I knew that there would be plenty of Cubs fans at Busch – there always is. So, I wasn't expecting to be all alone in blue. What I did expect – in fact, what I was looking forward to – was some aggressive, good-natured (or even not-so-good natured) ribbing/heckling/etc.. I expected to hear it from the gloating Cardinals fans. As I donned my Cubs shirt and headed down to the stadium, I was imagining the kind of things I would hear (I was sitting in the cheap seats, after all), and what some witty, sharp responses might be. Hell, Cubs fans in the bleachers heckle EACH OTHER incessantly during games at Wrigley. Much to my disappointment, I wasn't harassed one bit. Not even a joking "Cubs suck." Not a single "Wrigley Field is a dump" or "Starlin Castro is awful." Nothing. Although I enjoyed watching the games, I was severely let down by the lack of back-and-forth with the Cards fans.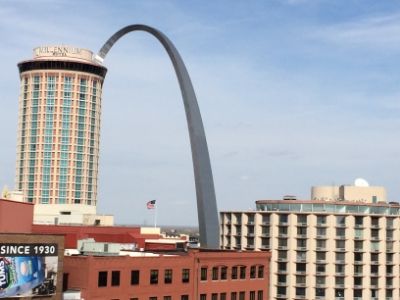 I have a larger point to make here. We always hear (mostly from those in the national media, as well as Cardinals fans themselves) that Cardinals fans are "baseball's best fans" (@BestFansStLouis is a hilarious Twitter follow, by the way) because of their supposed knowledge of the game and respect for visitors. What I felt at Busch stadium wasn't respect – it was apathy. During Friday nights game, when the Cards were down 2 runs in the 8th, at least two-thirds of the stadium emptied. All those who left were Cards fans. This was on an absolutely gorgeous FRIDAY night. I was at the Cubs' home opener 2 weeks ago. It was 35 degrees with 30 mph winds. The Cubs were down 7-2 in the bottom of the 9th – and almost no one left. It was a stark contrast to atmosphere I saw in St. Louis. I wonder if winning so much makes fans like this – or if fans in St. Louis would be this way no matter what…
The thing that irked me the most, though, was Ballpark Village. This is the Cardinals' completely contrived, corporate, vanilla version of Wrigleyville. Here's the tweet I sent out when I visited Ballpark Village after the game on Saturday: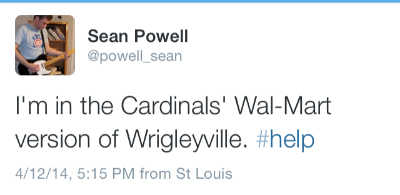 Ballpark Village comes complete with its own rooftop building. It looks very much like one of the Wrigleyville rooftops (it's across the street from the park, there are bleachers and a bar on top, fans can see the game from the roof, etc.), but it differs in major ways: the Cardinals own the building, and the attendance on the rooftop counts as attendance for the ballpark. Interestingly, Ballpark Village is on Clark Street. You can't blame the team for cashing-in on what's obviously something that fans enjoy – but the fact that it imitates the ballpark atmosphere of your hated rival seems so strange. I guess what I'm saying is that this is another piece of evidence that Cards fans may lack passion. Do you think that the Yankees would build something that looks like Fenway? Again, is it the winning that makes these guys so complacent, or is it something inherent in the nature of St. Louisians? (is that a word?)
The Cardinals giveaway on Friday night was a Michael Wacha bobblehead. I was originally going to run a contest looking for the most creative way of destroying the bobblehead (I was going to post video of it on the site). I thought that I could probably do more good with this thing, though, so I've decided to auction the bobblehead on ebay and give the proceeds to Cubs Charities. So, spread the word to all those Cards fans you know.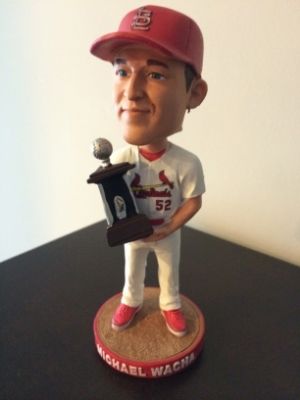 Catch ya later…