The Ending of An Era
Written by Katie Cernek, Posted in General
The Captain's Done: Jason Varitek has decided to end his 15-year tenure with the Boston Red Sox, according to Fox Sports. Varitek holds the record for most games caught in a Red Sox uniform with 1,488. He caught no-hitters for Hideo Nomo, Derek Lowe, Clay Buchholz, and Jon Lester, and won two World Series rings. When the Sox made their World Series run in '04, it was hard not to cheer for them. Johnny Damon, Manny Ramirez, and Varitek were the stars of the show that year. It's nice that at least one of them stayed out of the negative spotlight; Damon joined the dark side and Manny, well, he just kept being Manny.
My favorite memory of Varitek will always be the time he punched A-Rod with both hands. Both hands. I bet the pretty boy never saw it coming.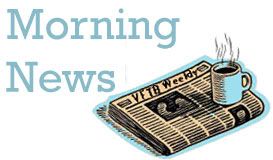 How Can You Take A Urine Collector Seriously? And how do you find yourself a job collecting urine samples of MLB players? It seems like a less than desirable job. The collector of Ryan Braun's now infamous urine samples, Dino Laurenzi, Jr. is on the defensive. Dino said, "This situation has caused great emotional distress for me and my family. I have worked hard my entire life, have performed my job duties with integrity and professionalism, and have done so with respect to this matter and all other collections in which I have participated." Apparently, he did follow protocol for storing samples when the local FedEx office was closed. Regardless of the situation, I still think Braun's should have some kind of punishment. Getting off scot-free is a bit ridiculous, but I digress.
Another Normal Day in the Life of an ex-NFLer: Ben Patrick, former Arizona Cardinal's tight end, saved some lives on his way to Colorado on Saturday. He and some pals were heading up into the mountains for the weekend when they came across an overturned van with people trapped inside. So, naturally, Ben just hopped on top of the van and pulled the occupants to safety. That's a pretty selfless thing to do. Better add that to the resume.