Morning News: Children, Delusional "Ace", and a Drunk Pirate
Written by Jedi Johnson, Posted in General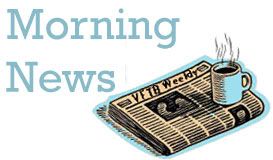 Cubs For Your Kids If you envy Raker, Seymour, Cap'n and the rest of their fantasy camping pals – just know that the Cubs are providing the a similar opportunity during the coming summer, in Chicago. FOR KIDS.
Ryan Braun "Exonerated" We'll almost certainly never know all the facts in the Ryan Braun failed drug test saga. This much is clear, he will NOT be serving a suspension for whatever happened (or didn't happen). Braun did not dispute (directly) the test results, rather his gripe had to do with the custodial procedure of his sample.  Sadly, we're all left wondering if herpes was the culprit here – and if medication to treat that affliction was the source of his synthetic testosterone.
Not a conspiracy theorist, but this is terrible PR for Selig. Former owner of the Brewers, often accused of favoring anything that benefits them and the first time a guy has a suspension overturned it just happens to be the reigning NL MVP from his former team. (This is the type of situation where Jim Gray's pompous and self-important demeanor can be used for "good" – no way Gray let's Braun off the hook easy.  Don't like Jim Gray, don't like Ryan Braun; I'd clear my schedule to watch that interview.)
Delusional Roy Oswalt Preface: Roy Oswalt is a really good pitcher, some might even call him great. Please don't forget I said this. Main Point: Roy Oswalt is a delusional crazy person who clearly doesn't have anyone willing to tell him the unvarnished truth. His career is (and has been) in decline. The days of multi-year mega-deals for Oswalt has passed. It seems as though his ability to dictate his own terms have passed as well.  Yet almost as soon as 2011 ended, Oswalt maneuvered himself into a corner. Eventually it became obvious that he preferred Texas or St. Louis. Unfortunately, neither team had the money and the motivation for such a move. Now he's saying that he'll sit out the first part of the season and "stay ready."  What he means is, "check the standings on July 1st, I'll be interested in teams with a real shot at winning, especially if they have deep pockets."
Conclusion: My sense is that Oswalt thinks he's a Roger Clemens type of guy who can dictate the terms of his employment even at an advanced age and in obvious decline. Maybe 4 years ago he was, but he's not anymore. I pity the GM that swoops in to snag him in July and gets hung with a multi-year deal on a 34-year-old pitcher.  Apparently he wants to play for a winner; but the rest of his thought process is horribly flawed.  Neither team had extra rotation spots to fill, or piles of money to pass out.  (And no, I don't want Oswalt as a Cub – his career numbers at Wrigley are atrocious.  If he's bad when he's FACING the Cubs, imagine what'll happen when players from other teams step into the batter's box).
Drunk Pirate This story is a "Choose Your Own Adventure" book. Turn to page 72 if you understand why being the Pirates team president would require a drunken stupor most of the time. Turn to page 85 if you sympathize with a man who earns his living with no real hope of being told "you've transformed things around here in a positive way." Turn to page 107 if you think the Pirates can lose that many games this year. Or Turn to page 142 if you think "…driving the wrong way…" is a metaphor for the Pirates' last 20 years.
All Hail Keith Law It wouldn't be the Friday Morning News if I didn't link to an ESPN Insider article. You're Welcome! HRH Keith Law runs down the Top 50 draft picks for 2012. We're just a bit more than 3 months away from the draft and the Cubs have 4 of the Top 64 picks. If nothing else, it's a good list of names – I'm partial to Stryker Trahan and Rio Ruiz. And just to be clear, Law's ranking is perfect; I haven't a single disagreement with his ranking at all.
Peyton Manning to Miami? Here's the "story" and it's not much of a story. But Peyton, Brandon Marshall and perhaps Reggie Wayne (who did time at Miami in college) would be a rather formidable passing attack. Andrew Luck is rubbing his neck beard in delight.
Best Buy Hacked Just beware if you're in a Best Buy and near the TVs with your kids. Pervs are everywhere.
Lawn Dart Exposé Apparently lawn darts are alive and well. Easily obtainable on Amazon. You're welcome, Seymour.
Join VFTB March Madness Lizzie, Joe, and CAPS are in…who else is ready? We're about 2 weeks away from Selection Sunday where 58 teams are invited to join the 10 teams that have a realistic shot at winning it all. Go to Lizzie's post from yesterday for instructions!
P.M. Post I don't want to completely spoil Jeremiah's post, but if you haven't already figured out what you're doing tonight after work get ready to carve out some time for a baseball movie that can be streamed on Netflix. I can 1) almost guarantee you've never heard of it, and 2) almost guarantee you'll like it. I said almost! Check back in around 2pm EST/11am PST.