The Tortoise or the LaHair (and other Wednesday happenings)
Written by Dustin Godsey, Posted in General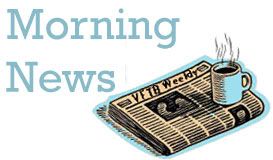 Who says you can't teach speed? According to today's Muskat Ramblings, a big spring training focus for Bryan LaHair will be working on his foot speed.  The expected opening day starter at first base will be working with speedsters David DeJesus and Dave Sappelt and learning their speed drills which he will incorporate in his routine three days per week. I don't imagine we'll see him challenging Tony Campana to any foot races before Spring Training ends, but if it helps his footwork around the bag, I'm all for it.
Speaking of speed, the fleet of foot Campana was disappointed to learn that running won't be involved in the bunting tournament that Cubs manager Dale Sveum brought with him to Cubs camp from his minor league days. The 64-person tournament kicks off (tips off? squares off?) on Thursday and will culminate with the best bunting pitcher squaring off against the best bunting fielder for the title of Cubs bunting champion. The dark horses in the tourney are conditioning coach Tim Buss and Sveum himself who are rounding out the field of 64 (as there are only 62 players currently in camp). Sure, it's a little silly but I applaud Sveum's effort to put the "fun" in "fundamentals". I can only imagine how ridiculous the side bets (for entertainment purposes only) will be on this within the clubhouse.
Albert Pujols is apparently displeased  with the decision of his new team, the Los Angeles Angels of Anaheim, to include his commonly used nickname "El Hombre" in their advertising campaign for the new look team. The Angels placed 20 billboards around SoCal featuring the "El Hombre" moniker, which Pujols prefers not be used out of deference to Stan "The Man" Musial. I saw one of the boards when I was traveling for work last week, but the debate in the car was to whether or not it was actually Pujols himself, or just a Hollywood stunt double.
Remember when the NBA Slam Dunk Contest was awesome? Yeah, I vaguely remember those days too. Michael Jordan. Dominique Wilkins. Spud Webb. Vince Carter. Kobe Bryant. Iman Shumpert. Actually, scratch that…Knicks guard Iman Shumpert withdrew from the All-Star Weekend activity due to a knee injury. Shumpert will be replaced by the equally "Huh?" worthy Jeremy Evans of the Utah Jazz who will join Houston's Chase Budinger, Indiana's Paul George, and Minnesota's Derrick Williams, rounding out the worst dunk contest foursome in history. Raise your hand if you could have told me who 3 out of the 4 dunkers played for without me telling you. I'm a fan of the NBA and I'm not sure I can honestly say I would have been able to do it myself.