Bending Rules, Keeping It Classy
Written by Katie Cernek, Posted in General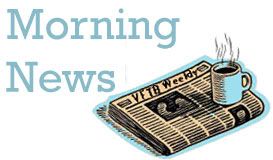 Bending Rules:
MLB has
amended
Official Baseball Rule 3.05. The amendment will "prohibit a manager from sending his current pitcher out to warm up with no intention of having him pitch because a relief pitcher is not ready to enter the game." The rule was changed because Joe Maddon needed some extra time for one of his relievers and sent Sam Fuld to the mound to bide some time for Cesar Ramos to get warm. Fuld never actually pitched. "I know this, that all the odd kind of moments that occur during the season regarding umpiring, that they do write them down, and they'll talk about it at the end of the season. So, it doesn't surprise me. And it also indicates that they're on top of things, so I kind of like it," Maddon said. What a class act. Seems like a nice guy.
Class Act: Matt Kemp does not want the MVP Award. If you recall, Matt placed second in MVP voting. If Braun loses the appeal to his 50-game suspension, he could lose the title and could potentially be given to Kemp. Kemp said he would feel like the award would be given "by default' and hopes to have as good a season this year and win the award "straight up." Kemp also feels kind of bad for Braun and the situation he's in. Seems like a nice, classy guy.

Personally, I think Kemp should have been the 2011 MVP.
Moving On: Remember when Wilson Ramos was kidnapped in November? Remember when he was rescued two days later? He has reported to Spring Training and is ready for the season. The man went through and extremely traumatizing experience, but he's ready to get the season under way. Here's to a lucrative season for Wilson (and maybe Strasburg?).