Spring Training Is Here, Foot in Mouth Disease, and We're on Facebook
Written by Joe Aiello, Posted in General
The Cubs have reported to spring training, which is the biggest tease in all of sports. The mid-February date is such a waste of time considering it's more than two week before the first pitch is thrown in a game and even then almost a month till the pitches actually mean anything. Still, there are those who get excited, so we'll mention it before we get to some nuggets of news this Monday morning.
We're now on Facebook. You've bombarded my e-mail inbox with letters (not really, it's more that I've been lazy setting it up) and we've listened. You can now follow us and interact with us on Facebook. The most important thing I would ask is to use it to share the site you "like" with fellow Cub fans. Help them find out about us and continue to build on the community we've developed here. This site remains fun for us as writers because of you the reader. Let's continue that. Take a minute and visit the Facebook page and let everyone know you Like Us.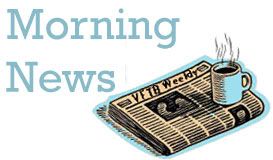 Paul Sullivan had a story as camp opened discussing Theo's plan for the team. He "stressed the collectively-written manual as a way to get the entire system on the same page, from the Dominican Republic summer leagues to the majors leagues." It's usually the pat answer, but it's so key to make sure that the team you're running has the same message preached throughout. If you want guys to play a certain way, preach it and teach it from the day they sign till the day they leave the system. Then tell them it was all crap and to forget everything they learned. To accomplish that you have to hire the teachers at every level of the system. Hire guys that buy into what your philosophy at every level and train them to be the teachers to develop the skills. Up until this point, I never felt the Cubs have had that in their system. We hear things about the "Dodger Way" and read interviews from players in the organizations that have systems like this in place and it's all they talk about. They stress the fact that from the moment they entered the system there was consistency throughout. Everyone on the same page. If Jed and Theo can develop that system, the success will come as a result.
Jed Hoyer met with the media over the weekend and discussed Matt Garza and the possibility of signing a long term extension.
"We focused really hard on getting the one-year number done a few weeks ago. We didn't have any kind of long-term discussions before that, but certainly there was some dialogue about possibly having some long-term discussions at some point maybe this spring. . . . I think we probably will sit down and talk. We've said many times he's the kind of guy we need. We need more Matt Garzas, not less. We need a rotation full of those guys, so if we can work something out, that'd be wonderful."
As the season draws closer, everyone seems to have their prediction on what the 25 man roster will look like. What interests me most is what they see as being the starting five when it comes to the rotation. The folks at Hardball Talk took a crack at it and came up with:
Ryan Dempster  -R
Matt Garza – R
Randy Wells – R
Paul Maholm – L
Chris Volstad – R
I agree with all but Volstad, with Travis Wood being my pick. I mentioned in my appearance last week on ESPN radio that I didn't think someone like Jeff Samardzija had a chance at the rotation, but there are those that believe he does. Ultimately, can we really say any of the spots after the top two are a lock and set in stone? I don't think you can at this point. Certainly Wells and Maholm are close, but what it they come out and tank in spring training?
Shifting our focus now to people who have put their foot in their mouth lately, we look at the fool who no longer works for ESPN who came up with the headline about Jeremy Lin "A Chink in the Armor". If you missed the story, the headline was sent to mobile devices and caused a lot of outrage as a result. It's a terrible thing to make racist comments, but what if this guy didn't even mean to reference Lin's ethnicity in any way when he came up with the headline? What if it was an honest mistake? Ultimately, I think ESPN's hands are tied in that instance and they have to sacrifice him to save face, but it's sad that we live in a society that is so filled with litigation that mistakes can no longer happen. I don't know either way. I just found it interesting.
Bruce Weber, coach of the Illini basketball team, also had some insert foot in mouth comments that put a good amount of nails in his coaching coffin at Illinois over the weekend. What he didn't finish, the team took care of with an embarrassing, no heart, effort against the last place team in the Big Ten on Saturday night. If you didn't get a chance to listen to the press conference late last week, it's worth listening to. It's not too often we see a coach all but lists the reasons for his AD to let him go.
Sources:
'Cubs Way' underway – Paul Sullivan (Chicago Tribune)
After gauging his trade value, Cubs seem ready to make Matt Garza a long-term investment – Gordon Wittenmyer (Chicago Sun Times)
Running down the rosters: Chicago Cubs – Matthew Pouliot (Hardball Talk)