Morning News: Cubs Report To Camp, More Rankings, Carter, and Lin
Written by Jedi Johnson, Posted in General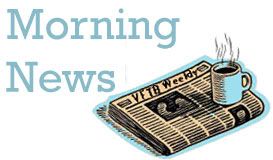 Pitchers & Catchers, TOMORROW! The sooner we start the season, the sooner we can move on to 2013! By the end of the weekend, only a handful of teams will be waiting for the early arrivals; and a week from today the entire Cubs squad will be in Mesa (assuming no one decides to continue the self-involved legacy of Carlos Zambrano – and Sammy Sosa before him – by showing up to camp at his leisure).
MLB Future Power Rankings Part 1, Part 2, and Part 3. I do apologize to those who aren't ESPN Insiders (but you get Insider access as a perk if you subscribe to ESPN the Magazine, so the Insider club isn't THAT exclusive). This is a series of Insider articles that ESPN has posted this week. Before you get your knickers in a twist over the final list, be sure to read how and by whom the process was scored. The goal is project the success of each franchise over the next five years. It's fascinating – 4 of the Top 6 teams in their ranking are from the AL East, the 5th team in that division is ranked as the worst (30th) overall. The Cubs check in at No. 13 mostly on the strength of a deep pocketbook and good leadership. Essentially we're a crappy team currently and a middling franchise for the next few years. Hard to argue with that.
The Kid Is Dead HOFer Gary Carter died on Thursday. My enduring memory of Carter is a preposterous commercial he did in the 80s, the thrust of which was that he was "peaked" – phonetically that's pē-kid as in "pale and drawn in appearance so as to suggest illness or stress; wan and sickly." He became known as the "pee-kid" guy in our house. I searched high and low for the commercial, unfortunately I was unable to recall the product he was pimping so I haven't a link. Whatever the product was, it reportedly helped his "pee-kid" problem.
Jeremy Lin Put aside the horrible puns – which aren't his fault – if you haven't seen Lin live (on TV or in person), you haven't seen Lin yet. Highlight reels don't do him justice. The comparisons are rampant, and I have yet to hear an appropriate one. Some liken him to Tebow, except Lin appears to be more than a unique combination of smoke, mirrors, and hype (plus Lin wasn't homeschooled to my knowledge!). Others have likened him to Rudy Ruettiger, except Lin appears to be worthy of far more than a token appearance in a one-sided affair. If his sport was baseball, there would be a heavy chorus of "it's just a few games" – if it was football, we'd hear "wait until there's enough game tape" or "wait until he sees a good opponent." But Jeremy Lin started for the Knicks on February 4th and he's been among the best players in the NBA for nearly 2 weeks. It's much harder to suddenly dominate in the NBA, because NBA supremacy relies so heavily on talent – it's much harder to make up a talent disparity with gimmicks, luck, or even coaching in the NBA. Lin has taken the league by storm and the league has been forced to shoe-horn him into the All-Star weekend festivities. The Knicks have gone from borderline playoff team to perhaps the 3rd best team in the East simply because of a guy who had bounced from team to team, seemingly destined to wave a towel 82 nights a year.