Morning News: Soler Not Quite a Sure Thing
Written by Joe Aiello, Posted in General
The Soler News is a Changin': On Monday, a good amount of chatter reported that the Cubs had a wink and a nod deal with Jorge Soler for 4 years and around $27 million.  These reports were from reputable sources: the Chicago Tribune's Dave van Dyck, CSN's Dave Kaplan and Baseball Prospectus' Kevin Goldstein all published this news.
New reports over the past few days, however, indicate that a deal for Soler might not be so complete.  Rumors from Buster Olney and others have mentioned that the Yankees,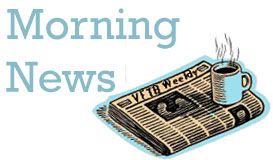 Phillies, Blue Jays and Orioles are looking into the young Cuban phenom.  It is hard to tell what this all means, though.
Moreover, Ben Badler noted today that even engaging in negotiations with Soler could both violate MLB rules and federal law, although the lawyer in me has to ask how "negotiations" would be defined.  Taking that into account, the Cubs clearly want it to look like there is not a deal even if there is one.  But we're completely in wait and see mode.
Also, while I might be wrong on this, I sincerely doubt the Phillies are in on Soler.  Their payroll is completely maxed out and they have two key players, Cole Hamels and Hunter Pence, who will be free agents after this season.  However, I would not be surprised to see either the Blue Jays or Yankees make a good run.
For a point of reference, Soler would be considered somewhere between the best and fourth best prospect in the Cubs' system, depending on who you asked.  He would likely be number one for Kevin Goldstein, number two for Keith Law (behind Anthony Rizzo) and number three or four for Jim Callis.
Even Jim Hendry Didn't Do Something This Dumb:  On January 30, the Orioles signed 17-year old Korean pitcher Seong-Min Kim to a minor league deal for a $550,000 bonus.  Unfortunately for them, they did not follow proper protocol.  To sign a Korean prospect, a team must first contact MLB, who then contacts the Korean Baseball Organization commissioner to get permission for the team to negotiate.  The Orioles did not do any of those things.  And they made the KBO mad.
In response, Orioles scouts are banned from attending Korean baseball games.  On top of that, MLB reportedly voided the Orioles' contract with Kim.  So the Orioles essentially have South Korea closed off to them for the near future for failing to meet basic protocol and also do not get to keep the guy they broke the rules to get.  Nice job Dan Duquette!
A New Cubs Fan: Some of you may have noticed that I have not been posting much lately.  In fact, I don't think I have had a post since the beginning of January.  That is because my wife and I welcomed our first child, Bennett, to the world on January 12.  He's doing great and I'm looking forward to indoctrinating him to the perennial disappointment that is Chicago Cubs fandom (which will hopefully stop being a perennially disappointing experience in his lifetime.)
Joe on ESPN Radio: Joe was a guest on the Mouth of the Midwest show on the ESPN Radio affiliate in Iowa yesterday afternoon to talk about the Cubs. You can listen to the 10 minute interview to hear his thoughts on things pertaining to the team heading into camp.