Would You Move To the Southside?
Written by Katie Cernek, Posted in General
Rumors from the Southside: Rumor has it that the Cubbies may be moving to the Southside for the 2013 season. Why, you ask? Wrigley Field is very old. Nearly 100 years old, to be exact. And sometimes, nearly 100 year old establishments need renovations. It seems to be that 2013 will be the year of renovations for Wrigley. However, Cub personnel is denying the rumors, while businesses on the Southside are being warned to prepare for a doubly-busy 2013. Would you go to the Cell to watch the Cubs? It would feel so wrong on so many levels…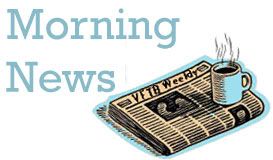 Double-Dippin': About a year and a half ago, Tony Gwynn had a cancerous tumor removed from the inside of his right cheek; on Tuesday, he had another tumor removed from the same spot. Last time he had a tumor removed, the doctors revealed it was wrapped around a nerve that controlled the right side of his face, so they left part of it. This time, the whole thing is being removed and he will need a nerve graft. Ew. Tony says that chewing tobacco caused his tumors, which brings up another issue: should lawmakers try to ban chew from the Majors?
Maddon: Joe Maddon is arguably one of the best managers in baseball. And he's only 58 (those glasses age him). He agreed to a 3-year extension with Tampa Bay on Tuesday, and at the time of this post, the price was not posted yet. Maddon has gone 495-477 with the Rays and made it to the World Series once in six seasons.
Goodell: Roger Goodell will be paid $20 million per year by the end of his contract. Roddy White was not too pleased about this news: "How in the hell can u pay a man this much money that cant run tackle or catch." He makes a good point; Goodell will make more money than the President of the United States, but he doesn't have to run, tackle, or catch either.