Morning News: Un-Romantic Valentine's Day Edition
Written by Jeremiah Johnson, Posted in General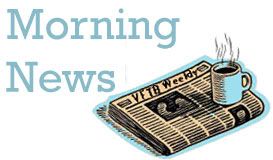 ¡Viva la (Free Agent) Revolución!  Prospective Cuban wunderkind Yoenis Cespedes signed a surprise deal Monday to play for the Oakland A's.  That's right–the A's.  The Moneyball, work smarter not harder, stat-centric A's broke out the checkbook for a player surrounded by big, looming questions.  Highly enticing questions, to be sure, but questions nonetheless.  Some of the highlights: how old is he really (?), how will he do against big league pitching (??), can his raw talent be refined (???), and seriously, how old is he????  But take a closer look at his four-year, $36M deal (back-loaded, no arbitration) and it looks like the A's are betting he'll perform, and that he can be the centerpiece of their collection of young talent that will put them back into the AL West competition within a couple years.  Here's Jonah Keri's reaction to Billy Beane's uncharacteristic gamble.
¡La Revolución, Part Dos!  While the Cubs had an early interest in Cespedes, their focus seems to have shifted after the Marlins looked to be the early favorite to sign him–shifted onto fellow Cuban defector, Jorge Soler.  Now it looks like they might be the frontrunners to sign the young outfielder.  While he's not being compared to Bo Jackson like Cespedes has been, Soler might be a real catch for the Cubs.  At least let's hope he is, if the early reports of a $27M-something contract are true.  And as Dave van Dyck points out, if the Cubs do wind up signing Soler, they will have picked up two-thirds of the top talent coming out of Cuba this offseason (the other being pitcher Gerardo Concepcion).
Time to Pay Up  After months of glacially-paced negotiations, re-negotiations, and a couple stand-offs, the Cubs and Red Sox have submitted briefs stating their cases for compensation in the Theo Epstein transaction, and a decision is expected from commissioner Montgomery Burns Bud Selig soon, possibly even this week.  I keep hearing it might be Josh Vitters, but that might just be wishful thinking from Cubs fans who have grown tired of waiting for him to fulfill his potential.
Cold Stove  In even less-exciting news, the Cubs might be interested in another go-round with Ramon Ortiz.  Don't get too worked up yet–it sounds like it will only be a minor league contract for the thirty-eight year-old pitcher.  Still, Theo and Jed appear to be addressing the lack of quality pitching available by going for quantity instead.
Retirement, Schmetirement  Speaking of old guys getting another shot, Randy Moss wants back into the NFL.  With the strong NFC Central North representation in our comments section, I don't imagine he has a lot of fans around here.  But I'll ask anyway: would you, under any circumstances, want him on your team next season?
One Man's Garbage…  While it might not yet qualify as news, I suppose it's not too early to weigh-in on the proposed deal to send Yankees flamethrower flameout A.J. Burnett to Pittsburgh.  While the prospects going back to New York have yet to be determined, the deal calls for the Yankees to pick up the vast majority of the remaining $33M owed to Burnett.  I know Burnett doesn't have many fans left, but I'm glad the Pirates are at least trying to do something.  I can't remember the last time Pittsburgh brought in a notable name–and no, Bobby Hill doesn't count.