Cespedes, Gisele, and Kobe walk into a bar
Written by Katie Cernek, Posted in General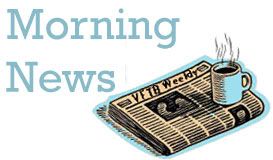 Cespedes: Yoenis is reportedly meeting with Miami tomorrow to discuss a possibility of signing with the team. However, according to team president David Samson, Cespedes is not needed. "We want him, but we don't need him," Samson said. "The difference is this: When you want a player, you aggressively go out and try to sign him. When you need him, that's when negotiations get very one-sided." That makes sense, considering all the wheelin' and dealin' the Marlins have done this offseason. Other than Miami, the Cubs are the only other NL team that is reportedly interested in him. So, if the Cubbies sign the 26-year-old outfielder, does that mean Soriano is going bye-bye?
Talking Back: In response to Gisele's comments about her husband's teammates, New York's running back, Brandon Jacobs, had some wise words: "She just needs to continue to be cute and shut up." The real question here is: is she really that cute?
Kobe: Kobe Bryant has surpassed Shaq for fifth place on the NBA All-Time scorers list, with 28,601 career points. Surprisingly, Shaq is OK with it: "I never wanted to be the best Laker," Shaq said. "I wanted to be the most dominant. I was that."Obviously, Kobe is the best Laker. He is one of the most talented players to play the game. He is the closest we'll ever get to having another Michael Jordan. Here's a clip describing Michael Jordan's dominance in the NBA:
Baseball-Themed Song of the Week:
Springsteen. Baseball. 56 days until the Cubs home opener!