Morning News: Hey Look, Actual Cubs News!
Written by Jeremiah Johnson, Posted in General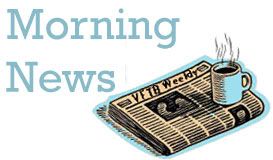 So Hard To Say Goodbye  Yesterday the Cubs designated Blake DeWitt for assignment, making room for Adrian Cardenas, a minor league infielder they picked off of waivers from Oakland.  Cardenas has spent some time at 2B, SS, 3B, and LF, meaning he might actually have some of the versatility Mike Quade always saw in DeWitt but the general consensus is that he doesn't play any of them particularly well.  He's better at the plate, but he's got a lot to prove to make the big league roster.  On the other hand, he's replacing DeWitt, who never managed to get his bat and glove working at the same time in a season-and-a-half with the Cubs.  Maybe the real story is that Bobby Scales' chances of making the team just got a little better.
Super Bowl Roundup  By now you know that the Giants beat the Patriots to win the Super Bowl.  In fact, you probably watched it happen, as it was the most widely viewed program in American TV history.  The game went down to the wire, with the Giants orchestrating a clock-eating fourth quarter comeback drive.  Here's a few quick hits from the game…  Giants receiver–and soon-to-be unrestricted free agent–Mario Manningham's spectacular catch on the sideline probably made him a few million dollars this offseason (re-watch the video and pay careful attention to how little Bill Belichick reacts)…  Gisele Bundchen stands by her man, but the supermodel has a purty potty mouth…  Something about Eli Manning's "Aw, shucks" personality makes me think the high point of his Super Bowl win might be the free trip to Disney World, and these pictures from his Monday trip to the Magic Kingdom make me think I'm right.  Who would have thought that the reigning MVM's (Most Valuable Manning) natural habitat would include Mickey Mouse?
Mmmm, That's Good Iguana  Puerto Rico is overrun with iguanas.  They outnumber the human population and cause all kinds of problems for the locals.  So the government has come up with a plan greatly decrease the population (re: trap and kill) and export the iguana meat… you know… for food.  And if communities overrun by non-indigenous species is your kind of thing, you need to check out this semi-unintentionally hilarious documentary on the Cane Toad explosion in eastern Australia.  It's available on YouTube–here's part one.