Morning News 2/1
Written by Katie Cernek, Posted in General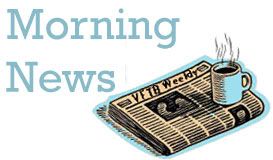 Words – Aaron Rodgers is disappointed about the results of the Pro Bowl. He said, "I felt like some of the guys on the NFC side embarrassed themselves." For those who watched the Pro Bowl, you already know that the NFC got their cans kicked, 59-41. In an exhibition game that is mostly for show, Rodgers seems a little a harsh. Maybe he's a little salty that he's not going to the Super Bowl. Or maybe he got in a fight with his girlfriend.
Hendry – Brian Cashman needed a new scout for special assignments. Who better to hire than Jim Hendry? That's exactly what Cashman thought. "Everybody loves the man" and he will be an "invaluable resource." His "resourcefulness" in Chicago wasn't exactly what Cubs fans expected. Hopefully he has better luck in New York. Obviously, it is possible to buy luck in New York. It bought the Yankees 27 World Series victories; it can buy Jim Hendry some luck.
Taking Candy from a Baby – Some people get really worked up about tennis players and their clothing. After Novak Djokovic won the Australian Open, he tossed his shirt toward a young girl. A mom swooped in and stole it, dashing the young girls dreams of having the T shirt of a sweaty man to hang on her wall. Gross. However, the little girl was very upset and wants the shirt back. The mom is "keeping it." Rough day.
Tweet of the Day: Jeremy Guthrie says it all, here.
Baseball-Themed Song of the Day: