Morning News: Staving Off the Pre-Super Bowl Malaise
Written by Jeremiah Johnson, Posted in General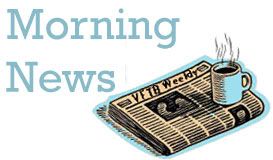 Strike One: Free Agent Free-For-All  MLBTradeRumors.com reports the race for Cuban refuge Yoenis Cespedes is about to heat up.  The new Dominican Republic resident will travel to the US in the next week or so to begin meeting with teams interested in signing him–including the Cubs.  MLBTR also links to a story from Baseball America that projects Cespedes as one of the top fifteen prospects if when he signs with a team.  With Theo and Jed wanting to get younger and emphasize player development, the speedy outfielder might be the kind of free agent target they're looking for.  And be sure to check back this afternoon for Joe's post on the wave of non-roster invitees the Cubs are bringing to Mesa next month.
Ball One:  Quick Hits  Elsewhere around the league, the Brewers signed ex-Cub Corey Patterson to a minor league deal… Pat Burrell retired… the new owner of the Astros has decided not to change the name of team after all… Hall of Famer Brooks Robinson has lost a step, but it seems he'll be OK… and the A's are open to signing Manny Ramirez, although I doubt they will.
Strike Two:  Headgear Selection (Non-Corso Edition)  Tomorrow is National Signing Day for high school football recruits, and ESPNU will be running televised coverage all day.  I'm generally a college football fan, and I'm eager to see who my Oklahoma State Cowboys pick up.  But I think the fervor around high school recruiting may be getting out of hand.  Exhibit A: the number one recruit in the country, Dorial Green-Beckham, recently had an in-school visit from Missouri head coach Gary Pinkel, who landed his helicopter on the high school's baseball field.  A cool, attention-grabbing move, to be sure, but is it the kind of attention we should be heaping on high school seniors?  Do we really need all-day coverage of seventeen and eighteen year-olds dramatically choosing hats in front of the national media?  In spite of all that, will I probably tune in throughout the day to see who OSU picked up?  Probably.
Foul Tip:  Save Ferris  A frightening percentage of Sunday's Super Bowl audience will tune in not for the game, but for the commercials.  While some Super Bowl ads have lived up to the considerable hype, most of them fall far short.  Early indications point to further disappointment on Sunday, when Honda will unleash this abomination on the viewing public.  I have not driven the all-new CRV.  For all I know, it's the finest small SUV ever built.  But make no mistake–it is exactly the kind of car Ferris Bueller famously eschewed for a stolen Italian classic.  No amount of tweaked quotes and vague visual callbacks can salvage this half-hearted attempt to recapture the magic of John Hughes' 80's classic.  And what happened to Matthew Broderick?  It's like he exchanged all his Bueller-esque charisma for a soft voice and a weird twitch.  He's basically grown up to be Cameron Frye.  Is that what married life with Sarah Jessica Parker does to you?  Bottom line: I don't know if this commercial will energize Honda sales.  Terrible commercials often work–those dancing hamsters sold a bunch of Kia Souls.  But I do know that any hope for a quality Ferris Bueller sequel will die a sudden and disturbing death on Sunday.
Strike Three:  Winter X-Games Guts and Glory  I didn't watch the Winter X-Games over the weekend, but there was apparently an emphasis this year on snowmobile jumping, in effect making the snowmobile the Winter X stand-in for the dirt bike.  Who knew such an offbeat sport could so thoroughly embody the thrill of victory and the agony of defeat (this guy survived and went on to win the gold in his event about an hour later)?