Morning News: An ugly morning for the news
Written by Jedi Johnson, Posted in General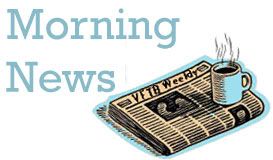 Ugly Rankings – The Yardbarker has a ranking of the All-Time Ugliest Athletes. While entertaining, such a list that lacks Zane Smith is really no list at all.
Ugly Tony – Tony LaRussa isn't quite done with baseball. So let me get this straight, it's imperative that the All-Star Game be of some value so that we all forget the tie in Selig's house. But, it's not so important that we require a manager who is 1) currently managing, or 2) has any interest in the outcome. For LaRussa it's the ultimate fantasy, his team will be much deeper than the typical 25-man roster, he has many more reasons to be constantly violating his lineup card with red pen, AND he's not employed so drinking wine coolers during the game involves zero repercussions (except reminding everyone of his exceptionally weak constitution). Only baseball could force their All-Star Game to matter while involving key participants who have zero incentive to win.
Ugly Halftime – you have one week to plan what you'll watch during halftime of the Super Bowl; unless you're into 53 year-old skanks who haven't been relevant in more than a decade (so A-Roid won't need his remote – that's right up his alley). The cynical part of me thinks will.i.am brokered Madonna's deal to help the world forget the Black Eyed Peas' performance last year.
Ugly Sweathog – Juan Luis Pedro Philippo DeHuevos Epstein died. Let's hope Gabe Kaplan at least got a note.
Ugly Bunnies – who knew one eared bunnies would look so weird.