Morning News: A Prince, A "Real Man", and Avoiding Arbitration
Written by Katie Cernek, Posted in General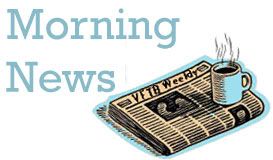 Big News: The Prince has left the Central. He has reportedly agreed to a 9-year deal worth $214 million with Detroit. Because they need to make room for Prince, Miguel Cabrera is being moved somewhere else. Maybe Miguel should be moved to the opposite side of the field to balance the scales; together, Cabrera and Fielder weigh over 500 pounds. The clubhouse may have a larger buffet on game days to accommodate both appetites.
Prince will be playing in his father's shadow at Comerica Park. Cecil Fielder played for 7 years in Detroit.
The Central has rid itself of the King and the Prince. This will be an interesting season.
Avoiding Arbitration: Tim Lincecum has managed to avoid arbitration with Giants. The two-time Cy Young winner and the club have verbally reached an agreement for a 2-year, 40.5 million dollar contract. That is a freakishly large sum of money for the little man. He'll be a free agent again in 2013.
All-Star Game: Tony LaRussa (everybody's favorite manager, right) is ending his baseball career where he began it – in Kansas City. He is the official manage the National League All Stars on July 10th. He'll be only the second retired manager to manage an All Star Game, following the lead of John McGraw. Despite people's general dislike for the man, he managed some pretty good ball teams in his 33 years as big league manager, winning 6 World Series titles. I wonder what he'll do if the NL loses…
Brian Urlacher is a "Real Man": Brian Urlacher is such a tough guy that he lies to the training staff about having concussion-like symptoms on the field. "… If I have a concussion these days, I'm going to say something happened to my toe or knee just to get my bearings for a few plays." He just can't bear to stay off the field and lose an opportunity to pummel a quarterback or smother a running back with his stellar defense. "We want to be on the field as much as we can be. If we can be out there, it may be stupid, it may be dumb, call me dumb and stupid then, because I want to be on the football field." In order to stay on the field, he also gets pain relieving shots when he's feeling old and rickety. At least he's earning pay and playing like he means it. Maybe some other players should take notes from him (hint hint, Cutler).
Classic Rock Song of The Day: