Morning News: Afternoon Edition, Part Deux
Written by Jeremiah Johnson, Posted in General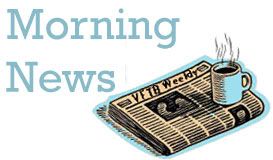 Strike One:  The Dodgers are a step closer to being sold–or at least a half step.  Monday was the deadline for submitting bids on the team, but as this article points out, they're still accepting bids.  So far, prospective owners include Joe Torre, Magic Johnson, Mark Cuban, the family of Roy Disney, and former Dodgers owner Peter O'Malley, and bunch of other businessmen and hedge fund managers with less name-recognition.  Now begins the slow process of vetting those bidders for MLB approval.  Selection of the winning bid is scheduled for April 1st, and the sale is to be completed by April 30th.
Strike Two:  Boston Bruins goalie Tim Thomas sat out the team's visit to the White House Monday, and his absence has caused some controversy, at least with ESPN Boston's Joe McDonald.  Yahoo Sports' Greg Wyshynski was much less worked up about Thomas' decision, which he points out is in keeping with Thomas' conservative political beliefs.  Thomas explained his decision in a statement on his Facebook page.  And just for fun, here's my favorite moment from last year's Stanley Cup Playoffs.
Foul Tip:  New Jersey governor Chris Christie said Monday that the friendly wagers politicians make over playoff games between their home teams are "really stupid."  Indeed.
Strike Three:  It appears Peyton Manning knows he's on his way out of Indianapolis.  At least he doesn't sound optimistic that he's going to stay through all the coaching and front office upheaval.  If he's right, the story of the offseason will be the competition for his services.