Darvish Domino Falls…Whither Goes the Prince? Oh, and Rob Lowe…
Written by Dustin Godsey, Posted in General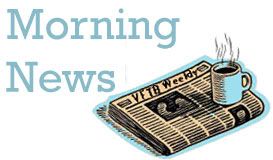 Darvish Lands in Arlington:  Yu Darvish, the latest "next big thing" from Japan agreed to terms on a six year, $60 million deal to bring his talented right arm to the Texas Rangers. The Rangers are on the hook for $116 million in total for Darvish after paying a $56 million posting fee to the Nippon-Ham Fighters for the right to negotiate with their ace. The Rangers' window to negotiate with Darvish was set to close at 5 p.m., and the team completed the deal just before their window expired. A few questions remain following the Darvish signing:
1) Darvish's numbers in Japan were certainly impressive…but we've seen that before, haven't we Mr. Matsuzaka? Will Darvish live up to the hype and help the Rangers fill the void at the top of their rotation caused by the departure of C.J. Wilson, or will he follow in a long line of disappointing Japanese star pitchers in America?
2) What happens to Prince Fielder now? Darvish was believed to be the last domino that needed to fall before the Prince Fielder sweepstakes could conclude. If Darvish and the Rangers didn't come to terms, it seemed likely that Prince would be playing deep in the heart of Texas next year. Now? It's less clear…Washington? Seattle? One thing seems likely, it probably won't be Texas.
3) Is there a better team name in all of sports than the Nippon-Ham Fighters? I'll answer for you. No.
The Tainted MVP to Speak: Brewers outfielder Ryan Braun, who was handed a 50-game suspension for violating MLB's substance abuse policy (read: got busted for PEDs), will accept his 2011 National League MVP award in person and will speak at the upcoming Baseball Writer's Association of America on Saturday. I've got to say, "It's B.S." doesn't make for a very compelling acceptance speech.
Big NFL News Leaked By the Bartlett White House: Well, Rob Lowe hasn't created an internet stir like this since…wait, the internet wasn't around in 1989, was it? Any way, Lowe jumped into the spotlight this afternoon with a tweet announcing that his sources told him that Peyton Manning would be retiring from the NFL. Manning's father denied the "report" later in the day, but one has to wonder where Lowe (a known Colts fan) was getting his information. According the the ESPN.com story, the actor was the very first person that Colts owner Jim Irsay followed after joining Twitter. Hmmm…
This is a Cubs site, after all: Today, the Cubs signed Jason Jaramillo to a minor league contract. Yes, Jason Jaramillo. Rejoice, Cubs fans…The Theo may have just found us a replacement for Koyie Hill!