Arbitration Signings and A Garth Brooks Donation
Written by Katie Cernek, Posted in General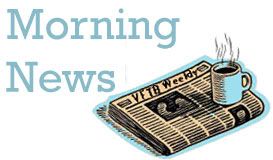 Cubs News: The Cubs have avoided arbitration with 6 of their 7 arbitration eligible players. Lizzie will be happy to know that Geo will be back, signing for 4.3 million dollars. Everyone else will be sad to know that Blake DeWitt signed for $1.1 million and Jeff Baker for $1.375 million. Randy Wells was also signed, along with Chris Volstad and Ian Stewart. Soto's contract was the most valuable of the 6, even though his numbers dropped significantly during 2011.
Matt Garza is the only player that has not come to a deal with the Cubs. Garza has submitted a $10.225 million salary and the Cubs submitted $7.95 million. Don't panic yet; they have until February 1st to come to terms. Theo is probably sitting behind his new desk at Wrigley, crunching numbers as we speak. I have confidence that this front office can get what they want. Theo never went to an arbitration hearing while he was with Boston, and the Cubs have been taken to a hearing once since 2003. It does help that Garza is the best pitcher on our roster at the moment. Theo wouldn't let him go over something as silly as arbitration, when pitching is our biggest need, right? Right. We'll have a deal here in the next couple weeks, maybe even the next few days.
Other Arbitration News: My favorite AL team, the Tampa Bay Rays, have come to agreements with some of their players, with the most notable one being David Price. Price and Tampa agreed to a mere $4.35 million deal. Price said, "I actually didn't know anything that was going on. I just kind of stayed out of it," Price said. "I have all the faith in the world in my agent. … He took care of me and got me what I felt I deserved." He may have felt he got what he deserved, but maybe he really deserves more of what Garza is asking. Let's get him up here to Chicago.
Other News: In 2005, Garth Brooks donated $500,000 to a hospital in Oklahoma, with the understanding that one of the hospital buildings would be named after his late mother. Apparently, none of the hospital's buildings carry Garth's mother's name, leaving Mr. Brooks to ask for his money back. Maybe they should just make a sign.
Katie's Song of the Day:
For some reason, these old 80's bands make me miss baseball season.