A Few To Forget
Written by Buddy, Posted in General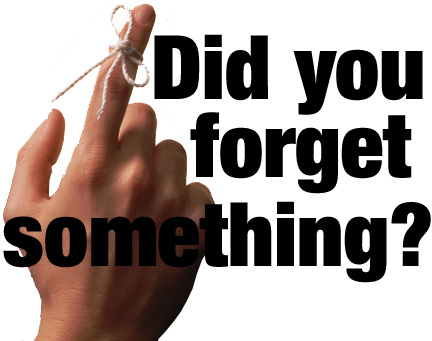 It's OK if you're feeling optimistic about the Chicago Cubs. I know I am. The fact that current leadership actually understands the value of on-base percentage is like a gift from the gods.
But what's the fun of living in Cubblieland if you can't share some misery? Recently I was knocking back a beverage or two with some fellow fans, and we stumbled upon the subject of our least favorite squads.
The master list of crappy Cubs teams is long and legendary, but here are a few of our stomach-turning favorites:
1994 Cubs, 49-64, 5th place: The only good thing about the 1994 baseball strike was that we didn't have to watch this team for 162 games. Led by Tom "Cubs Tree" Trebelhorn, the '94 Cubs were especially unlikeable. Catcher Rick Wilkins followed up a 30-home-run campaign with a stat line of .227/.317/.387. Automatic outs like Derrick May and Tuffy Rhodes got way too many at bats. Mike Morgan turned in an ERA of 6.69. Willie Banks and Anthony Young made 42 starts. And if that wasn't bad enough, Ryne Sandberg announced his retirement (for the first time).
1997 Cubs, 68-94, 5th place: Nothing wrecks an offense like tons of playing time for Scott Servais, Rey Sanchez, and Brian McRae. Throw in Shawon Dunston's usual out-making antics and a .300 OBP season from Sammy Sosa, and you've got a team that can't score runs. The starting rotation committed its fair share of sabotage as well. Kevin Foster, Steve Trachsel, and Frank Castillo were especially awful in '97. And who can forget the "contributions" of Mel Rojas? If you did, you're lucky!
2000 Cubs, 65-97, 6th place: This season was so painful that it actually makes me laugh. I swear, this part isn't made up…Damon Buford in CF, Willie Greene at 3B, Joe Girardi at C, Ruben Freakin' Quevedo  in the rotation (to the tune of a 7.47 ERA), and Rick Aguilera closing. The final kick in the nuts? Don Baylor at the helm. No wonder I drank so much back then.
2006 Cubs, 66-96, 6th place: In Dusty we trusty? No thanks. Hard Bake ran the Cubs ship into the ground, and he did it with authority. His final year in Chicago saw lots of injuries, craploads of at bats for rotten baseball players, and the usual array of excuses (the heat, the park, the fans, the media, killer locusts, etc). The Cubs were 15th in runs scored and 14th in ERA that year. I've never been so happy to see a season end.
This little trip down catastrophe lane isn't mean to take the air out of our current balloon. Rather, it's a nice lesson in perspective. 2012 likely won't be a great year for the Cubs, but no matter how bad it gets, it can always be worse!