Morning News: Paying Off Hit-and-Run Victims and Other News
Written by Jeremiah Johnson, Posted in General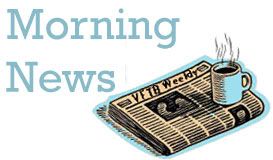 Strike One:  Cubs Convention Roundup  The annual Cubs Convention was held over the weekend–did anyone go?  It was an eventful year for the convention, kicking off with the surprise appearance of a newly re-signed Kerry Wood.  There was also news from Cubs owner Tom Ricketts, who made it clear he's open to eating salary if his new front office thinks it's best for the team.  (In that same article, team albatross Alfonso Soriano told reporters he'd be willing to waive his no-trade rights, but only if he's able to go to a contender.  You know, because most contenders are looking to add an overpaid DH.)  Speaking of low-effort players, new Cubs manager Dale Sveum talked about his distaste for "lollygagging" (scroll down) and the necessity of playing with an edge.  Most of all, Cubs fans swarmed to the convention this year to greet the new front office brain trust.
Strike Two:  Playoff Atmosphere   Baltimore handled Houston.  Tom Brady, Rob Gronkowski, and (surprisingly!) the Patriots' defense assassinated the Super Bowl hopes of Broncos Tebow fans everywhere. And the large contingent of Green Bay fans in VFTB family means I need to choose my words carefully when discussing the Packers' no-show on Sunday.  By far the best game of the weekend was the down-to-the-wire shootout between the Saints and the 49ers.  Regardless of who you were cheering for, one of the lasting images of this NFL season has to a sobbing Vernon Davis bear hugging his head coach after catching the game-winning touchdown.  I think I'm a 49ers for the next couple weeks.
Foul Tip:  Moving Violation  If you intentionally hit someone with your car, it's going to take more than $150 to keep them from going to the police.
Strike Three:  Shipwreck  Almost thirty people are still unaccounted for in that Italian cruise ship that ran aground and partially capsized off the Tuscan coast last Friday night.  If you haven't seen the shocking photos and videos from this real-life Poseidon Adventure, be sure to scroll through the article I linked above.  Because of the way the ship rolled, most of the lifeboats were useless.  The vast majority of the survivors were forced to swim the short distance the the coast.  Making the situation much worse, the several crew members reportedly abandoned the emergency procedure, leaving most of the guests to fend for themselves.  The ship's captain has been arrested, as it appears the accident was the direct result of negligence on his part.