Scott Bakula and the Quest for the Modern Mr. Cub
Written by Dustin Godsey, Posted in General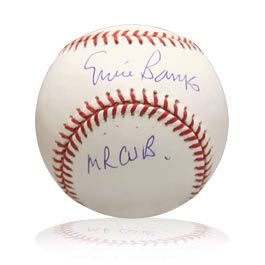 A friend of mine once claimed that Scott Bakula was his default image for all quarterbacks. Until he actually saw a picture of, let's say, Peyton Manning, the "Necessary Roughness" quarterback would serve as a mental placeholder, a reference point for what "quarterback" looks like. As twisted as that is, it popped into my head last week when it was announced that Kerry Wood had signed on for another year or two in Chicago and I started thinking about who the default image of  "Chicago Cub" is to today's Cubs fan.
The obvious, and wrong, answer is Ernie Banks. Banks is Mr. Cub. He is almost universally ranked as the greatest player ever to don the red "C" cap and his "Let's play two!" catchphrase has become an idealistic illustration of days gone by when players took the field with the joie de vivre befitting of a children's game. The man coined the term "friendly confines of Wrigley Field", for Pete's sake. Here's the problem: Mr. Cub is all he's ever been to me, and I suspect that is true for most visitors to this website. I never had a chance to see Banks play; he retired eight years before I was born and when I picture Banks, I see an old man in a suit jacket and ball cap waving to an adoring crowd. He is the most legendary Cub player of all time, but based on the fact that he hasn't played for over 40 years, he can't possibly be the personification of the franchise. Not for anyone younger than 60 anyhow.
Using a healthy dose of subjectivity and loose criteria constructed purely for this exercise, I set out to determine who the personification of "Cub" is today. First, the player has to have played in the last two decades and he had to have spent a large part of his career with the Cubs. Second, he needs to have been good…if we're creating a logo out of a modern Cubs player, Augie Ojeda can't be our Jerry West. With those measures in mind, I have narrowed it down to five finalists for the Modern Day Mr. Cub:
Mark Grace:  Some how, Grace has managed to become simultaneously overrated and underrated as a player. However, no matter where you rank Grace in the pantheon of Cubs greats on the field, there is no doubt that he is one of the most legendary "fan favorites" of all time, due mostly to his image as a "normal guy" off the field. He smoked, he drank, he chased women and then he showed up at the ballyard, did his job and did it pretty well.
Greg Maddux: Maddux is not only the best Cubs pitcher of all-time; he is, in my mind, the best pitcher of my lifetime. Unfortunately, though he spent nine seasons with the Cubs and is one of only six players to have his number retired by the organization, he spent the majority of his career and played his best baseball for another franchise.
Ryne Sandberg: Sandberg is my favorite baseball player of all-time and almost a no-brainer to me, and it's difficult for me not to automatically think of him as Mr. Cub v.2. Had things gone as planned, his ascension to manager of the Cubs would have cemented him in this role. However, that didn't happen and his best playing years were now more than 20 years ago. Anyone younger than 25 never really got to see him play at all, which puts him right on the fringe of relevancy to a large portion of current fans.
Sammy Sosa: There was once a time, not so long ago really, when we couldn't have even had this debate. Sosa's star burned so brightly in the late 90's and early 00's that it would have been ridiculous to even consider calling someone else the face of the franchise. He was one of two people credited with saving the entire sport of baseball; he was bigger than the Cubs. Of course, being bigger ended up being part of the problem and Sosa is now more known as a poster child of the steroid era.
While I hold a special place in my heart for each of the players listed above (yes, even you, Sammy), none of them quite fit the role I'm looking to fill.  All were great players, but came up lacking in one area or another. At the end of the day, there is only one recent player that I can label the "quintessential Cub", and that player is Kid-K himself.
Kerry Wood: Wood immediately captured the imagination of Cubs fans with his 20-strikeout game in 1998, and almost as quickly, he looked like he might become the next big bust when he blew out his elbow. Then 2003 came: 266 strikeouts, the NLDS, the game 7 home run…the legend was finally being realized! Ah, but then more injuries. After that there was the curious case of a baseball bat and Sammy Sosa's boombox, then in 2008 he was a dominant closer, then the next year he was gone only to return to his rightful place in Wrigley Field two years later.
You couldn't make up a story about a player that better personifies the roller coaster ride of being a Cubs fan through the 90's and 00's than Wood. He may not be Mr. Cub, but he is, without a doubt our Scott Bakula.