The Good (Wood & Garza), The Bad (Castro), and the Ugly (Madson)
Written by Dustin Godsey, Posted in General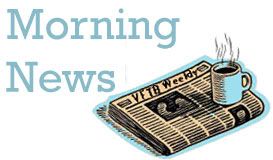 The Good #1: A day after I sat through reports on Philadelphia sportscasts earlier in the week declaring the Phillies' interest in signing Kerry Wood, sources are reporting that Wood and the Cubs are are the verge of completing a deal that would keep the 34 year old reliever in Chicago for another year (and possibly two).  I think the "good clubhouse guy" and "heart and soul of the team" labels have a tendency to get thrown around too much in sports, but in the case of Wood I think they're warranted. It was painful to see him leave the team once and, sentimentally, I don't want to see it happen again.
The Good #2: While being sure not to deny having talked to teams about dealing Matt Garza, The Theo explained today in the run-up to Cubs Convention '12 that the Cubs' best pitcher is not "on the block". Assuming he has truly been as transparent with Garza's people during the off-season as he claims and that the team was simply doing it's due diligence in weighing all options, I can't imagine this will be a story that lingers into Spring Training. Of course, it's totally conceivable that Garza will be traded tomorrow…which would be bad, but for now this is good news.
The Bad: The next piece of the Starlin Castro sexual assault puzzle will move into place this week, as the Chicago Police Department are expecting to speak with the Cubs' shortstop when he returns to the U.S. from the Dominican Republic. Manager Dave Sveum and The Theo predictably deflected questions about the situation, but I get the sense from their quotes that neither of them expect much to anything to come from the situation, but it's always a bad thing when allegations of sexual assault are involved.
The Ugly: Former Phillies reliever Ryan Madson signed a one year, $8.5 million contract with the Reds on Tuesday. Good for him, right? I'd certainly wouldn't complain about an $8.5 million contract…unless of course I thought I was getting a $44 million payday just two months prior. Living in Philly, this has been a crazy story to follow since November when Madson was reported to be on the verge of signing a 4-year deal to remain with the Phillies. Just two days later, Jonathan Papelbon came to town (at a higher salary) and suddenly Madson was no longer a part of the Phillies' future. Today, agent Scott Boras and GM Ruben Amaro Jr. took turns "not debating" each other in public by calling each other liars, with Boras accusing Amaro of pulling an agreement off the table and Amaro claiming that there was no truth to Boras' assertion that there was a deal in place. Either way, if I'm Ryan Madson, I'm looking for new representation.