Koyie Signed, RG3, and Courtside Seats
Written by Katie Cernek, Posted in General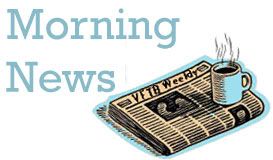 Koyie Hill's New Gig – The St. Louis Cardinals have signed Koyie Hill to a AAA deal (It's a good thing, too, because the Cubs were only a AAA team last year.). Hill will compete with Bryan Anderson and Tony Cruz for a backup spot behind Yadier Molina. Hill had a less than average 2011, batting .194 with a .268 OBP and he only threw out 28% of base-stealers.  Looking at Bryan Anderson and Tony Cruz's numbers, Koyie doesn't stand a snowball's chance in Hades. He'll probably end up like Theriot and be a drifter until he fades off into the sunset of below-average numbers and forgettable starting gigs.
Some Luck for Indianapolis? – Robert Griffin III is going pro. Tony Dungy was interviewed by Dan Patrick last week, and Dungy stated that he would rather have Griffin than Luck. Dungy said,"I like those mobile guys," saying he thinks they supply an "extra dimension….they are intriguing to me…I like Robert Griffin." However, Tony Dungy most likely will not be coaching in Indianapolis around draft time, so Colts fans need not worry about losing their Luck. Either way, I don't think there would be too much complaining in Indianapolis.
Tebowing in Pittsburgh – The mayor of Pittsburgh lost a bet on Sunday, resulting in this image popping up on the web. If the wager would have gone the other way, the mayor of Denver would have had to wear Steelers gear and wave a "Terrible Towel" in public.
Want to Get a Courtside Experience at An NBA Game? Just do what these two guys did at a Mavs game last night. They acted like they've been there before. That's the way to do it. 

A Look Into Katie's iPod:
Today's song is "Hurt" by Johnny Cash. This song is actually a cover of the Nine Inch Nails song, but Johnny does it better. It was his last recording before he passed away in 2003. Even when he was old, the man could put together a song that got people's attention.