Morning News: Z Gone, LaHair to start, Torre back in LA
Written by Dustin Godsey, Posted in General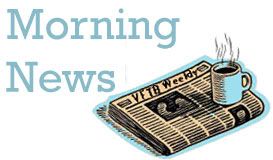 And away he goes…
According to sources, it looks like the Cubs have finally struck a deal to rid themselves of Carlos Zambrano. To the surprise of almost no one, Big Z will be joining Ozzie Guillen and his band of merry malcontents in Miami. As the deal is currently being reported, the Cubs will pay upwards of $15 million of the $18 million Zambrano is owed in 2012 and will receive righty Chris Volstad in return. $15 million and a 6'8″ pitcher with a penchant for losing games (5-13 with a 4.89 ERA in '11)…seems like a fair price to me!
LaFirstbaseman
In a wide ranging interview on WGN on Wednesday afternoon, The Theo dropped in a nugget about the future of Bryan LaHair…namely that he will be the Cubs starting first baseman in 2012.
"I think hitters hit no matter where they are and this kid has hit," espoused Epstein, before going on to say that "it's the right time for an organization like us to give him the opportunity."
While I still haven't given up hope of seeing Prince Fielder at the Friendly Confines, I'm o.k. with this decision and I could get excited to see what LaHair can do for a full season. I've gone on the record saying that there is probably a reason no one had given him a chance at the major league level before now, but I'm rooting for him to prove me wrong and mash in the majors like he did in Des Moines last season.
Of course, in the same interview, The Theo also indicated that Zambrano would be getting one more chance to get with the program this season…and then he was traded fewer than 12 hours later, so maybe this isn't great news for LaHair.
I can't quit you
In non-Cubs related news from Major League Baseball, 72-year old Joe Torre decided to give up his cushy front office job at MLB headquarters and return to Los Angeles to join a packed, but star-studded crowd of potential suitors bidding to own the beleagured Dodgers franchise.  According to ESPN.com, the list of prominent would-be owners also includes: Magic Johnson, Steve Garvey, Larry King and Mark Cuban. They should turn this into a reality show.
From Dustin's iPod
I listen to very little country, and even less that was recorded after 1980…but man, there is something about the story telling in those old, twangy honky-tonk songs that just kills me: