Johnson, Flynn, A UCLA Proposal, and Tennis
Written by Katie Cernek, Posted in General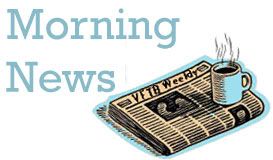 Reed Johnson and the Cubs have agreed to a contract worth 1.15 million dollars. Reed has always been a favorite of mine. In 2008 we went to a game at Wrigley and he hit a go-ahead home run to left center. It was a beautiful sight, one that will be forever cemented in my memory. Not to mention, he plays hard. He's a good guy to have off the bench, especially when he takes over for Sorryano. The old man did have some back problems last season, but he recorded one of the highest batting averages on the team. 
Matt Flynn: Jeremiah seems to have a bit of amnesia concerning Sunday's NFL games. Matt Flynn made his second start ever for the Green Bay Packers, throwing for 480 yards and 6 touchdowns. Those are both single-game records for the Packers organization. Would it be silly to say that the Colts should look into grabbing Flynn at the end of the year? He will be a free agent, and who knows for sure if Luck will be successful in the NFL? If Luck turns up to be a bust, Flynn would be a fantastic safety net, but would it be fair to sign Flynn as a backup after his show on Sunday? The Vikings and Jets are a couple teams in need of a good QB as well. He deserves to start somewhere.
Loose Bullets:
Guys, if you're planning on proposing to your significant other any time soon, take a few pointers from this guy. Maybe you'll pick up some nuggets from advice, such as: don't propose at a basketball game in front of hundreds of people. 
Apparently, Serena Williams doesn't like sports. How can the woman have 39 singles titles, but not like sports? Something is not computing in my brain. She is a very talented athlete, and has been very successful in her field.
A Look Into Katie's iPod:
Michael Henry and Justin Robinett are youtube sensations for their covers of hit songs. Today, we're going to take a look at a song made famous by Jason DeRulo.