Morning News: Sketchy Medicine, Bloody Thieves, and 2011 in Review
Written by Jeremiah Johnson, Posted in General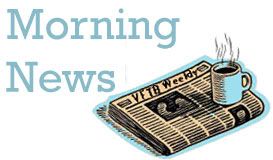 Strike One:  We can rebuild him.  We The Germans have the technology.  Alex Rodriguez followed sports medicine pioneer/guinea pig Kobe Bryant to Germany for Orthokine therapy on nagging injuries in his right knee and left shoulder.  While the therapy–which involves separating a specific protein from the patient's blood and injecting it into the injured area–is performed in the United States, Bryant and Rodriguez elected to break free from the constraints of their HMO plans because the German doctor is the "top in his field."  Do you believe this Bavarian super doctor is performing miracles, or are you like me and think there might be some extracurricular medicinal hanky-panky going on?
Strike Two:  A clerk at a cash-for-gold store North Carolina punched out a would-be thief and then forced him to scrub his own blood off the floor.  The security camera video is well worth your time.
Foul Tip:  Priest Fight! Highly UN-Orthodox.
Strike Three:  It's the end of the year, which means it's time for every newspaper magazine, and website to publish their "Best of" and "Worst of" lists for 2011.  Grantland.com published their retrospective lists for movies, TV, and general sports just yesterday.  No need to go into copious detail, but across those and other general interest categories, what are some of your bests and worsts from the last year?