Morning News: Pitchers, Coaching Staff, NFL Playoffs
Written by Jedi Johnson, Posted in General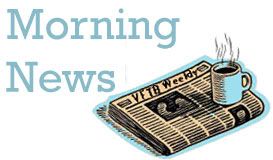 The Cubs signed two pitchers Monday – Manny Corpas and Andy Sonnanstine. Corpas has been a reliever for five seasons with the Colorado Rockies. He missed all of 2011 recovering from Tommy John surgery. Sonnanstine has played five seasons all with Tampa Bay. Since the middle of 2009 he's been a reliever. Both signed non-guaranteed split contracts so they might not be part of the team that leaves Mesa bound for Chicago at the end of Spring Training.
New coaching staff – this item is a bit old, I've been intending to include it as part of the news for almost two weeks now; and I'm pretty sure we've neglected to mention it. Dale Sveum named his new coaching staff, the most notable changes being bench coach, pitching coach, and first base coach. Jamie Quirk takes over for Pat Listach as bench coach. Listach returns to a familiar position for him, the third base coach's box. The Cubs tabbed former Cardinal first base coach Dave McKay to replace Bob Dernier. And Chris Bosio is successor to Mark Riggins as pitching coach – no word on if he'll attempt to out-stache his predecessor. Bosio and Quirk are longtime friends of Sveum from his playing days; McKay is a baseball lifer well-known by all, and a former coach of Sveum's. The Cubs retained Rudy Jaramillo as hitting coach and Lester Strode in the bullpen. Minor league staffs were announced too, lots of changes there.
NFL Playoffs – There's one week to go, the Colts have put some intrigue back into the Andrew Luck sweepstakes; but for the NFL's best there is still a lot on the line this upcoming weekend. In the NFC the Packers have secured the No. 1 spot; the 49ers, Saints, Lions, and Falcons are all in; and either the Giants or Cowboys will join them. It's a winner-take-all affair on Sunday night at the Meadowlands. The AFC is a big mess. There are several oddities; the Titans, for instance, need Cincinnati to lose and the Jets to win plus either Oakland or Denver to lose – unless they get the Jets to lose which would mean they'd need both Oakland and Denver to win. Denver, division leaders, can only win their division, no wild card possibility. But the Raiders, in second place, can win the division OR a wild card spot. Pittsburgh could be the No. 1 seed, or the No. 5 seed; same for the Ravens (and either team could also be the No. 2). It's sure to be an eventful final regular season weekend in the NFL on New Year's Day no less. Perhaps Bill Maher will resolve to find something nice to say about Tim Tebow regardless of his playoff fate. Stay tuned.
What is in the works? Theo has been strongly hinting that he has quite a bit left to do this off-season. I'm guessing that two of the changes he's alluding to are 1) resolution to Matt Garza's future, either an extension or a trade and 2) trading Carlos Marmol. Once Kerry Wood is officially back in the fold, we'd have 3 guys not named Marmol (Wood, Cashner, Samardzija) who could easily close for a bad team (i.e., the Cubs). Judging by the return on Marshall, I think Marmol is definitely gone no later than the July 31 deadline and quite possibly before Spring Training. What do you think/hope Theo and Jed are exploring as the calendar turns to 2012?