A Look At The Sean Marshall for Travis Wood Deal
Written by Joe Aiello, Posted in General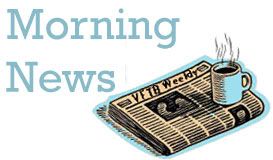 TOP STORY
Reaction to the Sean Marshall Trade – Because of when the deal happened, we really didn't say much about it. In case you missed it, Sean Marshall is now a Red in exchange for Travis Wood and well as minor league prospects, Dave Sappelt and Ronald Torreyes. The thought process was that while Marshall was perhaps the most dominant lefty out of the pen in baseball last year, he was dangerously close to free agency that probably would not have netted any sort of meaningful compensation under the new CBA and has been turned into three players under team control for five years. There has been a lot of reaction about the trade, and from a Cubs standpoint, I feel like most of it has been positive.
Keith Law of ESPN.com had this to say "The Cubs made out well, giving up a good reliever who is a year from free agency and getting back a big league starter and two mid-level prospects who will have major league value.
Sappelt looks like a very good extra outfielder. He has a simple swing, short to the ball with good use of his lower half, but he can't handle center field except on an emergency basis, and his size and swing aren't going to produce the power to profile every day in left. He makes a lot of contact, however, and I wouldn't be surprised to see him hit .300 — but without the OBP or power to make him a regular.
Torreyes is a tiny second baseman — Baseball-Reference has him at 5-foot-9, 140 pounds, and I would bet he's shorter than that — but he has two above-average tools: hitting and running, with good bat speed and a simple swing for high contact rates. He could end up an average regular at second, but he is probably three full years away from the majors. Wood alone justifies this deal for the Cubs, but the chance that Torreyes becomes an everyday guy turns it into a potential big win." (Source)
I like the trade a lot, despite the fact that Marshall was one of my favorite Cubs. People have clamored that he should have gotten the chance to move back to the rotation, but it just wasn't going to happen. Look at the comparison between time as a starter vs. time as a reliever.
Split          ERA    IP HR  WHIP SO/9 SO/BB
as Starter    4.86 311.0 45 1.434  6.1  1.79
as Reliever   2.67 219.0 11 1.183  9.4  3.12
Instead we pick up rotation depth with high upside as well as adding depth to the farm system in exchange for a bullpen arm.
MISC. NUGGETS
Manny Corpas been added to the bullpen, signing a one year deal. Corpas spent the entire 2011 season rehabbing from Tommy John surgery.
Yorvit Torrealba busted an umpire in the chops last week in winter ball. (Video). If you're MLB, how do you deal with this? Is there a suspension for conduct that casts a poor light on the game?
Myron Logan of The Harball Times took a look at the Jed Hoyer tenure as San Diego Padres GM. Among the moves evaluated is the signing of a certain catcher who likes to hit umpires.
Theo has poached from the Red Sox, signing Matt Dorey and Kyle Evans as part of the scouting team. Dorey will serve as the national cross checker, which is a position that follows up nationally on the reports that the area scouts submit on local prospects.
Take a look at the worst pitcher contracts in history. Thankfully, the Cubs have no one on the list. (Source)
Got an iPod? Wanna move music off of it, but don't know how? Use Sharepod? I used it yesterday and copied my entire iPod library and backed it up on my external hard drive. Merry Christmas to me. (LifeHacker)
PHOTO OF THE DAY
WHAT'S ON JOE'S IPOD?
Got the latest CD by NeedToBreathe for Christmas and this is the first single off of it. If you've never head of them, give them a listen. They're a great band with a sound that kind of reminds me of a cross between U2, Train, and Tom Petty. I'd love to hear what you think of them.