Going Selling – Part Two
Written by Noah Eisner, Posted in General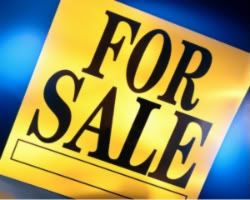 While I doubt I gave Theo Epstein and Jed Hoyer the idea to trade Sean Marshall sooner rather than later, I do have to start this post by noting that the rumors of  Sean Marshall's trade to the Reds for left handed starter Travis Wood, outfielder Dave Sappelt and infield prospect Ronald Torreyes started in earnest just after part one of this little two part series, I have to at least say it is nice to know that great minds think alike.
This week, though, I am going to examine players I think the Cubs are unlikely to receive peak value for this offseason.  I am not saying that the Cubs should not trade these players if they are able to get good value in return, but instead that I do not think they are likely to get that value at this time.  These are also players who I think are unlikely to lose significant value this season, barring injury.  As a preliminary note, I will not be discussing Carlos Zambrano, largely because I already discussed this issue as it pertains to him in early November.
Geovany Soto- A couple of weeks ago, FanGraphs' Dave Campbell tweeted that Rafael Furcal may be the most inconsistent player in player.  He has a point.  Since signing with the Dodgers prior to the 2006 season, Furcal has posted the following wOBAs each season in chronological order: .357, .311, .440 (albeit in very limited duty), .316, .366 and .288.  If Geovany Soto has a good year next year, he could compete with Furcal for that title.  In his 2008 rookie of the year campaign, he posted a .371 wOBA, followed by a .310 in 2009.  In 2010, he surpassed his rookie season with a .385 wOBA, and then sank back to a .316 in 2011.
With Soto's inconsistency, you might think other teams would look on a hot 2012 from the Cubs' catcher with some skepticism.  But you should also remember how bad most MLB catchers are at the plate.  In 2011, only five catchers with at least 300 plate appearances posted a wOBA higher than .350, three of whom posted unsustainable BABIPs of .344 or higher.
Catchers who can hit are a rare, valuable commodity, and Soto does have a history, at more than one point in his career, of being one of the better hitting catchers in baseball.  If Soto has a strong first half of 2012, some teams would be willing to part with significant prospects to pick him up for the last year and a half of arbitration for a potentially dynamic hitter who is also at worst a serviceable defensive backstop.
Marlon Byrd- My philosophy for putting Marlon Byrd on this list is different than my philosophy for Soto because Marlon Byrd is not a mystery.  Rather, Byrd has been quite consistent over the past three seasons.  He does not walk, but he also does not strike out a lot while hitting for above average power for a slightly above average defense center fielder.  Also, while a cursory glance at Byrd's 2011 may make it look like he declined, that was largely caused by an awful September largely caused by a miserably unlucky .185 BABIP that pulled his season numbers down significantly in part because he missed nearly two months of the season after getting hit in the face by a fastball.  He is also signed to a reasonable contract, as he will make $6.5 million in the final year of the three year deal he signed before the 2010 season.
I just do not believe teams give up equivalent value during the offseason for 33 year old center fielders who do not have histories as elite players.  I can, however, all but guarantee you there will be a team with playoff hopes in spring training who will lose their center fielder for several months due to injury by the end of April, and there will be a team contending in July who has a below replacement value player somewhere in their outfield.  In that situation, Marlon Byrd could be worth a fair deal more to a team contender as the season progresses.
I would like to note that I do not think Byrd will ever have elite trade value the way Soto could if he comes close to replicating his 2010 numbers.  However, right now I do not think the Cubs would get much more for Byrd than they got for Kosuke Fukudome last July, which were a couple of organization guys with upside they are very unlikely to meet.  Considering Byrd's ability to play center field defensively and hit fairly well for the position, I think a desperate team might be willing to give up someone who is a real prospect for Byrd as the season rolls along.
You may notice that I did not mention Alfonso Soriano in either list.  The reason for that is simple: he has essentially no trade value now, and I think the odds of him gaining any real trade value with his contract are somewhere between slim and none.
Are there any players you think I missed on either list?  Is there anyone on either of my lists you think I am dead wrong on?