Morning News: Beltran, The Colts, and College Football
Written by Katie Cernek, Posted in General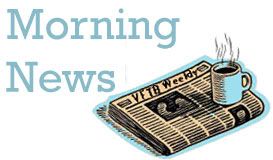 Beltran – The Cardinals signed Carlos Beltran to 2 years, $26 million with a no trade clause, and it's considered a steal for the Cards. And he'll probably turn out to be pretty good, considering what happened to Lance Berkman – it seemed like he had seen his glory days, but he got to St. Louis and it turned out that he still had a little chicken left on that bone. That seems to be a trend in St. Louis. It must be something in the water.
Colts – The Colts beat Houston, 19-16. They scored on a 1-yard touchdown pass to Reggie Wayne with 25 seconds left in the game. As a result of this win, Indianapolis is in a 3-way tie with St. Louis and Minnesota; they all have two wins. Their chances of getting the first-round pick in next year's draft have been reduced significantly. Was it worth the win, or should Wayne have "accidentally" dropped the pass to stay in the running for Luck?
Matt Barkley – USC's Golden Boy has decided to stay in SoCal for his senior season. He was projected to go second or third depending on who took Robert Griffin. He must have been feeling the Christmas spirit, and generously gave up his favorable projection to Griffin. Either way, he still is a college football quarterback, and it is possible that he'll end up like Mark Sanchize or Sam "alwaysinjured" Bradford.
Christmas – It seems like people these days are 1 of two types of people: either they get their Christmas shopping done 5 months ahead of time, or they wait until two days before the big day and frantically get all their gifts bought, wrapped, and delivered just in time. Is there even a middle ground? After going to the mall to do some Christmas shopping, I would say that there really isn't a middle ground.
A Look Into Katie's iPod:
Christmas is only a few days away, and I absolutely love Christmas music. There are so many different variations of the classic Christmas songs, but Darius Rucker has an original tune that is catchy but still holds the secret of every good Christmas song: Santa!