Morning News; Marshall is traded, Johnson is re-signed, Bulls & Lakers, plus a terrible gift idea
Written by Jedi Johnson, Posted in General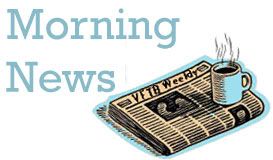 Sean Marshall to the Reds – in return the Cubs get Travis Wood a young No. 4/5 starter. Wood is an upgrade from Casey Coleman or Rodrigo Lopez; and a decent year might even put him ahead of Randy Wells. While I like Sean Marshall, the Cubs weren't going to make him a starter again (rightly so, he'd had several chances and was never terribly impressive as a starter) and he will be a free agent at the end of 2012. Marshall would've been trade bait at the deadline in July anyway, instead the Cubs dealt him now for a starter who is under their control until 2016; basically the Cubs traded a reliever who was about to hit the open market for a guy who instantly fights with Randy Wells for the title of best young Cubs starter. I like the deal, and I think it's better than anything the new regime has done yet – by a long shot. The Reds have shown a willingness to overpay to acquire their missing pieces via trade, I'm glad we took advantage of that. Perhaps they're missing a left-fielder who hops when he catches a ball, has significantly lied about his age, and swings wildly at anything that might be mistaken by a blind person as a strike – because we've got one of those too!
Cubs sign right-handed David DeJesus – Reed Johnson returns to the Cubs in 2012. Reed bounced back from a sub-par 2010 (with the Dodgers) to be quite a productive fourth outfielder next year. Anything more I could say would just instigate a fight with all the DeJesus lovers; moving on…
Bulls v. Lakers – the highly anticipated Christmas Day game between these NBA juggernauts just got a lot less interesting. Kobe who is battling torn ligaments and a dissolving marriage will probably see a lot less action in the near future (on the court; not off). Meanwhile the Bulls have locked up superstar Derrick Rose virtually guaranteeing their relevance for the foreseeable future. No word if Rose had someone sign his contract for him.
Last minute shopping guide – in case you still haven't figured out what to get that hard-to-buy-for relative, consider this suggestion from across the pond. Because honesty is the gift that can't be returned for store credit.