Morning News: Braun, Darvish, Trades, and a little man
Written by Jedi Johnson, Posted in General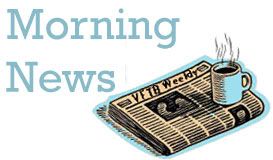 Ryan Braun has (perhaps) a dilemma. Does he want to be known for PEDs or VD? Granted, they're just rumors; but it might begin to explain Braun's odd response to the whole mess so far. "Tell Victor that Ramon – the fella he met about a week ago? – tell him that Ramon went to the clinic today, and I found out that I have, um, herpes simplex 10, and I think Victor should go check himself out with his physician to make sure everything is fine before things start falling off on the man."
Howdy, Yu Darvish. The Rangers won the bidding for Japanese superstar Yu Darvish. They made what is reportedly a record posting fee (slightly higher than what Boston paid for Daisuke Matsuzaka). The Rangers just saw their No. 1 starter, CJ Wilson, sign with the rival Los Pujols Angels for $75 million over 5 years. But the Rangers will almost surely have to shell out at least that much in salary and posting fee combined to acquire Darvish. They've also made several recent indications that they lack the financial ability to compete with baseball's biggest spenders; yet they now seem poised to commit to perhaps the biggest risk in baseball this off-season.  Odd.  Signing Darvish would give the Rangers a plethora of starting pitchers, perhaps they'd like to deal one away?
Trade dominoes? Over the weekend (as you probably know by now), the Reds sent a king's ransom to San Diego in order to acquire Mat Latos. Yonder Alonso and Yasmani Grandal – both former first round picks – were sent along with former All-Star/chronically-injured Edinson Volquez and Brad Boxberger. I like Cincinnati's aggressive use of their prospects. Alonso and Grandal weren't likely to get everyday jobs with the Reds at their current position (barring injury). I like the Padres return for a very young starter who they feel (reportedly) has maturity issues. What I don't like – the idea that Latos is a front-of-the-rotation starter. I think the Reds probably gave up too much to get a guy who is likely a No. 3 at best. He has good numbers over 2+ seasons, but he should – he pitched his home games at Petco. So far he has 15 IPs or more in just 5 parks (predictably, the NL West teams). The fact that he has good numbers while pitching the majority of his innings in those parks is unsurprising, but it tells the Reds nothing of how he'll pitch in Miller, Busch, Wrigley, or even Minute Maid – and most importantly at Great American. If you have him on your fantasy team – SELL.
Trade dominoes, again? The Cincy-San Diego trade means that now the Padres have a 1B logjam (allegedly). Young Anthony Rizzo is now blocked by Yonder Alonso, the assumed Opening Day starter at 1B for the Padres. Popular opinion has the Padres willing to deal Rizzo and apparently the Cubs are pushing to the front of the trade partner line. Initial reports had the Cubs exploring a deal centered around Garza and Rizzo; pardon me while I vomit. We're expected to trade Garza for what is now the Padres second-best 1B "prospect" (Alonso is still a prospect to me)? Uh, no. As we all know, the Cubs are beyond thin at 1B – but trading Garza to acquire a prospect isn't an option that should be seriously considered.
Quick hits: The new look Clippers destroyed the new look Lakers, albeit in the preseason. Tim Tebow lost to future HOFer Tom Brady (Merrill Hoge breathed a sigh of relief along with Tebow detractors worldwide). NFL teams with playoff or even championship aspirations showed up flat everywhere this weekend: Steelers, Bears, Ravens, Giants, Texans, and Jets all laid eggs this week. Not to be outdone, the Titans gave the Colts their first win of the season; but all were overshadowed by the choke in Kansas City. Aaron Rodgers wasn't doing his championship belt dance when the Chiefs were battering his previously unbeaten Packers. And college bowl season has started – not any of the bowls you want to watch though, those will come next week.
World's shortest firefighter. Link